4 Pennsylvania Plaza, New York, NY 10001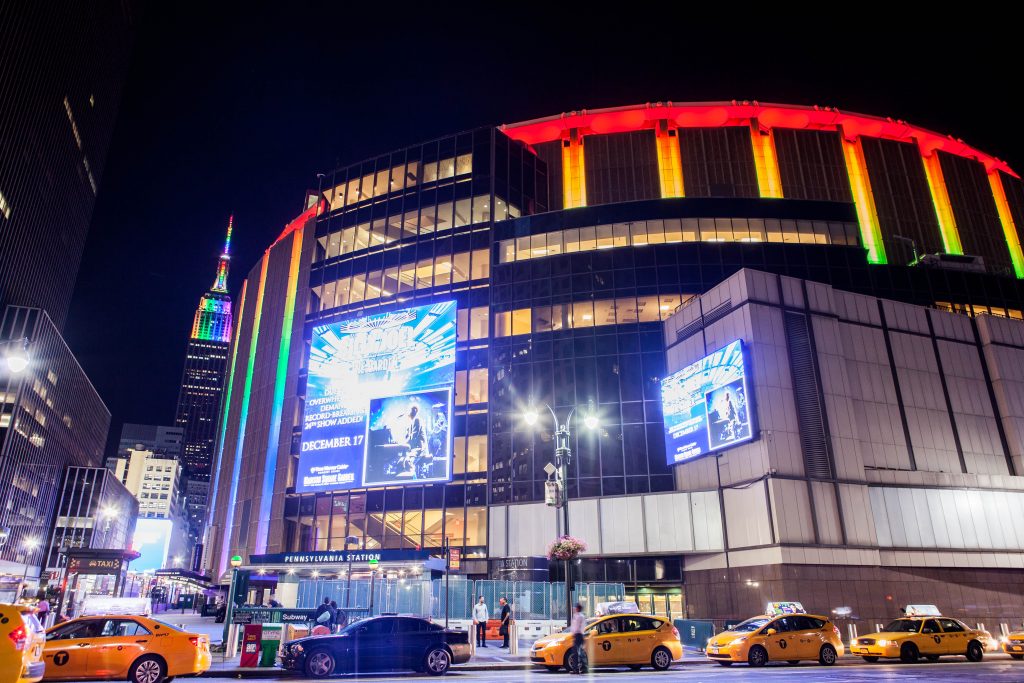 Madison Square Garden is an indoor arena venue just south of the theatre district in Manhattan above Pennsylvania Station. Often referred to as "The Garden" or as "MSG," it is used to host professional sporting events such as boxing, hockey, and basketball, as well as for circuses, ice shows, and many other forms of entertainment. There have been several other venues with the same name since the 1870s. This is the fourth incarnation of Madison Square Garden. It was opened in 1968. Seating capacity varies between events, but is generally around 20,000.
Beneath the main arena, there is a second event space called The Theater at Madison Square Garden. It seats from 2000 up to about 5,600 people, making it larger than any of the Broadway Theatre venues, though with a much lower ceiling.