Broadway at 53rd Street
New York, NY 10019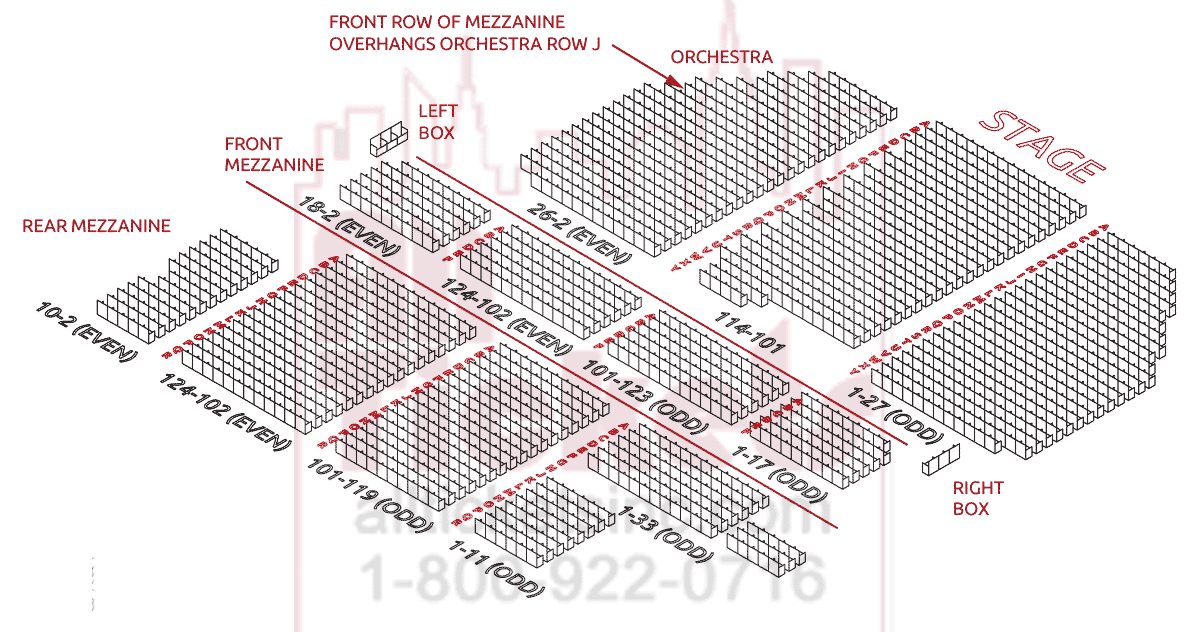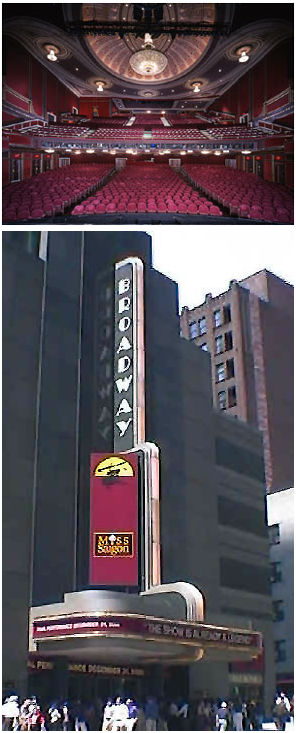 The Broadway Theatre opened in 1924 as B.S. Moss's Colony, a premiere film house.  B.S. Moss hired architect Eugene DeRosa to design the building as part of his movie theatre chain, many of which also housed vaudeville.  Since the theatre was so large, the space was perfect for musical comedies.  The stage was originally built to fit an orchestra to accompany silent films.  The original theatre design was constructed in the Italian Renaissance style, and then it reemerged in polished granite in 1991 when a skyscraper was built above the theatre.  The most noteworthy film that played there was Walt Disney's Steamboat Willie which opened in 1928.  The theatre began showing theatrical productions from 1930 to 1934, and it was renamed the Broadway.  The theatre was once again dedicated to playing films from 1934 to 1940, and showed the premiere of Disney's Fantasia in 1939.  It returned to "legitimate" theatre in 1940, and although it briefly became a Cinerama movie theatre in the 1950s, it has remained dedicated to theatrical productions ever since.  The New Yorkers by Cole Porter and Herbert Fields and with Jimmy Durante was the opening production at the Broadway in 1930.
The New Yorkers,  by Cole Porter and Herbert Fields, was the first theatrical production to be performed at the Broadway in 1930.