219 West 48th Street
New York, NY 10036
Hadestown

A brand new musical with music and lyrics by Anais Mitchell, Hadestown is a brand new adaptation of the classic story of Orpheus in the underworld, where he tries to save Eurydice from Hades.  The Tony-winning musical tale of the lovers and dreamers from Greek mythology sings out once again.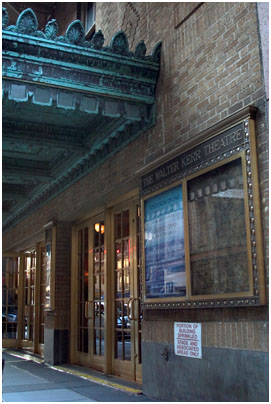 The Walter Kerr Theatre was designed by Herbert J. Krapp and built by the Shubert family in 1921 as the Ritz Theatre.  Between 1943 and 1965, ABC used the venue as a radio and television studio.  Between 1965 and 1971, the venue remained dormant.  In 1971, the theatre reopened with the musical Soon which closed after three performances.  The Ritz housed numerous productions over the next two years, but then it remained dark from 1973 to 1983.  The last production to be performed at the Ritz was Chu Chem.  After it closed, the Jujamcyn Organization hired EverGreene Architectural Arts to restore the theatre's interior.  The theatre reopened in 1990 with August Wilson's The Piano Lesson.  The venue was renamed the Walter Kerr Theatre in honor of the theatre critic.  Since 1990, the Walter Kerr has housed six Tony Award winners for Best Play, including the revolutionary show Angels in America.