200 West 45th Street
New York, NY 10036
The Lion King

With signature direction and conceptualization by Julie Taymor, The Lion King, which was based on the Academy Award winning movie of the same name, premiered on Broadway in 1998, winning six Tonys. This play is a visually rich, musically vibrant telling of the story of Simba—a young lion cub and prince who seems unconcerned with his heritage until his father is murdered. It is then that Simba must learn to survive, grow up and eventually reclaim his thrown.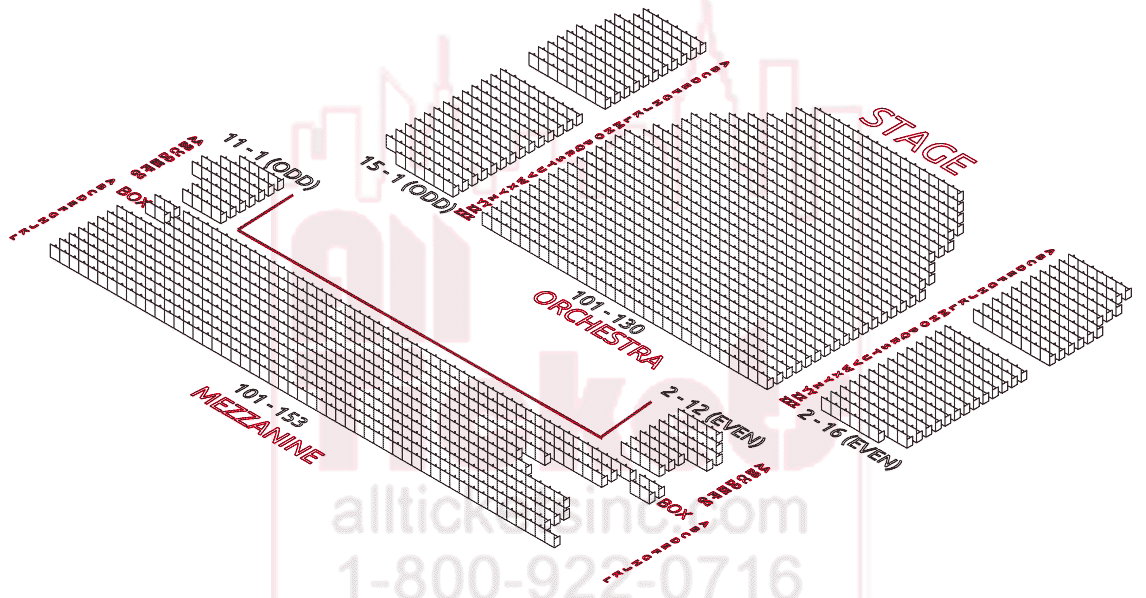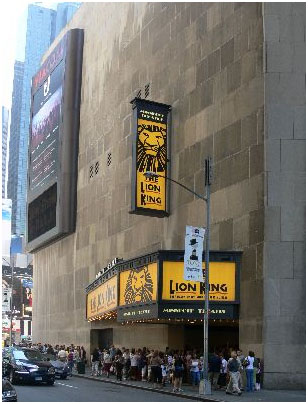 The Minskoff Theatre opened on March 13, 1973, and was named after one of New York's well-known real estate families, Sam Minskoff and Sons.  It opened with a revival of the musical Irene starring Debbie Reynolds and Patsy Kelly.  Architect Mariuca Brancoveanu designed a dramatic new setting for the venue.  It begins with a carpet walkway into the theatre, and the main lobby area displays hand-painted, gold-leaf sculpted pictures that decorate the theatre's massive interior walls.  The Minskoff is one of The Nederlander Organization's nine Broadway theatres.  Most recently the venue has housed Saturday Night Fever, Sunset Boulevard, Metro, the long-running revue Black and Blue (winner of three Tonys), The Adventures of Tom Sawyer, The Scarlet Pimpernel, the revival of Joseph and the Amazing Technicolor Dreamcoat, and Peter Pan with Cathy Rigby.  Over 200 artists worked almost six months to renovate the theatre for Disney's The Lion King, which opened in 2006 and as of 2012 is still running.