256 West 47th Street
New York, NY 10036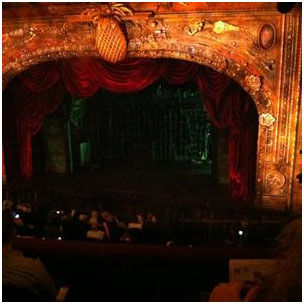 Originally built as the Mansfield Theatre by the Chanin brothers, the Brooks Atkinson Theatre opened on February 15, 1926.  It was designed by architect Herbert J. Krapp.  It was abandoned after 1933 until Michael Myerberg bought it in 1945 and rented it to CBS for television productions.  Known as CBS Studio 59, the theatre hosted the panel shows I've Got a Secret and What's My Line?  It was renamed in 1960 in honor of the New York Times drama critic Brooks Atkinson and was once again utilized for theatrical productions.  The theatre was redecorated in 2000 by EverGreene Architectural Arts and is once again lit up by the original chandelier that was removed over 40 years ago.  The Brooks Atkinson is one of the Nederlander Organization's nine Broadway theatres.  Its capacity is 1,051.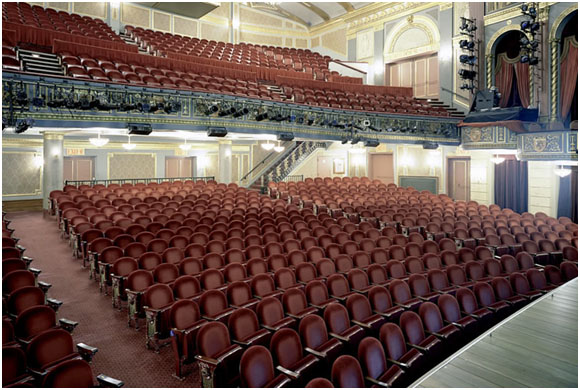 The Mansfield Theatre was renamed after theatre reviewer Brooks Atkinson in 1960.