261 West 47th Street
New York, NY 10036
Summer 1976

This new play by Pulitzer Prize-winning author David Auburn is a moving, insightful piece about connection, memories, and the small moments that can change the course of our lives.<br> Directed by Tony winner Daniel Sullivan (Proof, Lillian Hellman's The Little Foxes).

The Collaboration

Warhol. Basquiat. Electric, eccentric, polar opposites… together, for the first time in the most unlikely partnership the art world has ever seen. Paul Bettany (The Avengers, "WandaVision," "A Very British Scandal") and Jeremy Pope (Choir Boy, Ain't Too Proud, "Hollywood") star in the thrilling American premiere of the London sensation.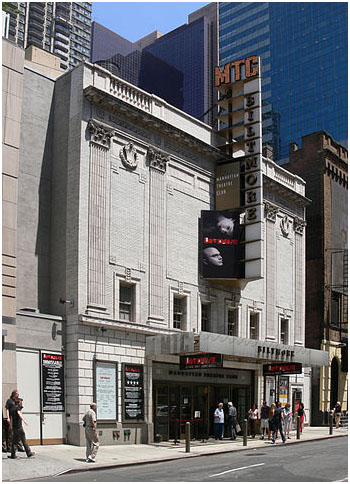 On December 7, 1925, the Samuel J. Friedman Theatre opened as the Biltmore. It was renamed in 2008 in honor of the Broadway publicist, Samuel J. Friedman.
The Samuel J. Friedman Theatre opened on December 7, 1925 as the Biltmore with the play Easy Come Easy Go. Architect Herbert J. Krapp designed it for Irwin Chanin.  Originally, it had 903 seats and was one of Broadway's smaller houses.  The Federal Theatre's Living Newspaper project used the venue in the 1930s.  From 1952 until 1961, CBS rented it out as a radio and television studio.  The rock musical Hair opened at the theatre in 1968.  In 1987, a fire destroyed the interior.  The venue sat unused for fourteen years and endured more damage from vandalism and water.  Manhattan Theatre Club obtained the venue in 2001 to house its productions.  The theatre was restored and rebuilt with 650 seats.  On September 4, 2008, the venue was renamed the Samuel J. Friedman Theatre in honor of the Broadway publicist.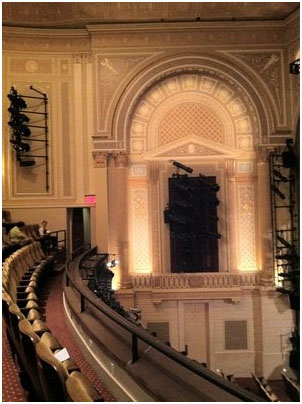 After a fire hit the theatre in 1987 destroying the interior, the Samuel J. Friedman sat unused for fourteen years until it was restored and reconstructed in 2001.