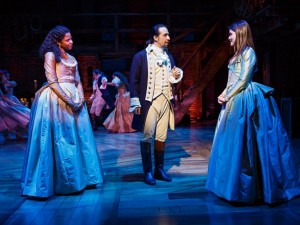 There are a lot of great Broadway shows with low group tickets prices that you can see this spring, summer, and fall. In addition to those Broadway group discounts you already enjoy on all shows, All Tickets is also offering its Best Broadway Group Comp Deal, which provides one free Broadway show ticket for every 30 purchased through us. That's automatic extra savings.
If you add another experience, such as guided tour of Central Park, a visit to the New York Botanical Garden or the garden at the Cloisters, or a sojourn to the Central Park Zoo or Bronx Zoo, you've got an even better deal, as you'll receive one free ticket for every 25 purchased. That offer is good as long as you book both the show and the additional experience through All Tickets, Inc. by the August 31, 2015 deadline.
What to See?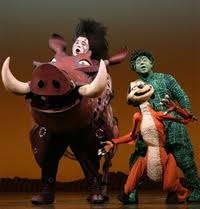 There are a lot of exciting and diverse choices when it comes to Broadway shows. Perhaps your group would like something family friendly, like The Lion King or Aladdin, or may they'd enjoy seeing a light-hearted musical comedy such as Something Rotten! or A Gentleman's Guide to Love and Murder? There are musical theatre classics, which include Chicago and The Phantom of the Opera, and hilarious comedies like It's Only a Play and Hand to God. There are some entertaining revivals of classic musicals running, such as The King and I and On the Town.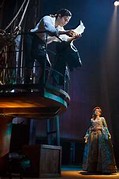 Exciting new shows coming to The Great White Way include the Off-Broadway hit Hamilton, a rap musical about our first Secretary of the Treasury; Allegiance, a musical about a Japanese-American family sent to a US internment camp during World War II; and Amazing Grace, the story of a conscientious young man dealing with the fact that his family is involved in the slave trade. All of these musicals strike at the heart of themes, issues, and historic events that very much define America. These three new musicals offer great learning experiences for students while being completely entertaining and engrossing.
There are many more Broadway plays and musicals from which your group may choose. Please see all of our Broadway listings and be sure to contact us at 1-800-922-0716 if you have any questions, need help planning your visit, or would like to take advantage of our generous free ticket offers.
Parks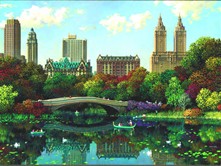 Combining a Broadway show with natural beauty makes for a diverse and exceedingly pleasant New York City experience. Where else but in New York City would you find an amazing amalgam of steel, cement, and glass, and, simultaneously, natural majesty?
All Tickets, Inc. can provide you with a Step On Tour of New York's truly soulful sanctuary, Central Park. Walking paths, Strawberry Fields, Belvedere Castle, the intimate Central Park Zoo, Wollman Rink, Central Park Mall, and Bethesda Fountain are all possible stops along your personalized and expertly run Step On Tour.
Gardens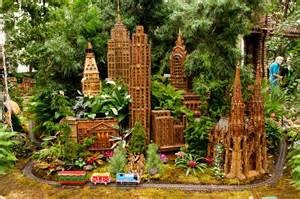 New York City offers visitors some wondrous opportunities to enjoy brilliantly designed gardens. A tour of Central Park will certainly include this aspect, but more specifically the New York Botanical Garden and the Cloisters will provide you with the ultimate in vegetative excellence.
The New York Botanical Garden offers visitors lush rose gardens, a What's Wonderful in Spring tour that is breathtaking, and the Curator's Spotlight, which is a series of small botanical installations that are unique and precious.
Running from May 16 through November 1 is a wonderful and one-of-a-kind exhibit entitled FRIDA KAHLO: Art, Garden, Life. This blockbuster exhibition is the first to examine Frida Kahlo's keen appreciation for the beauty and variety of the natural world, as evidenced by her home and garden as well as the complex use of plant imagery in her artwork. This is truly a captivating experience.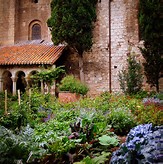 Plus, don't forget the New York Botanical Garden's popular annual events, which include its astounding Haunted Pumpkin Garden and captivating Holiday Train Show. Plan ahead for these events as they often sell out.
The Cloisters, which are part of the Metropolitan Museum of Art, offer an array of educational tours for student groups from first grade through high school. School classes and their teachers are invited to explore The Cloisters with a Museum instructor. Programs are tailored to the age and ability level of each class and are approximately ninety minutes long, unless otherwise indicated. The Cloisters includes a wonderful garden that will enchant you.
Zoos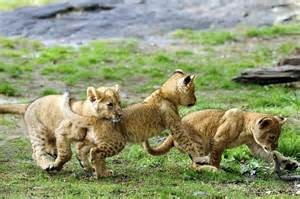 The preeminent zoo on New York City is the Bronx Zoo. The Bronx Zoo offers an intriguing collection of habitats and species. From its stunning Butterfly Garden to the menacing Birds of Prey sanctuary and from its stately African Plain to its rambunctious Mouse House, the Bronx Zoo offers a quality experience for all. Special activities include Penguin and Sea Lion Feedings, Camel Rides, and their state-of-the-art 4-D Theatre.
You will also find animal experiences and events at the Central Park Zoo and the intimate zoo at Flushing Meadows Corona Park. These are both wonderful parks to visit and tour, and All Tickets, Inc. can offer you a premium experience at each one.
Free Tickets & Much More
All Tickets, Inc., which provides all customers with premium, personalized service, is ready to ensure that you get the best possible group discount and anything and everything New York. Along with our amazing free ticket offer, our licensed group sales agents can get you deals on hotel rooms, group dining, NYC Step on Tours, and anything else you can imagine. Contact us today by calling 1-800-922-0716 or by clicking on this link. We're standing by to help.