The Tonys will be given out in less than a month, and although winning a Tony or two does not guarantee a long run for a musical, it certainly doesn't help. Of the top ten longest running shows on Broadway, four are currently going strong. However, only three won Tonys. Here's a quick glimpse at these long run musicals.
Longest Running Show
The longest running show in the history of Broadway is The Phantom of the Opera. It is closing in on 11,000 performances, and has been on the boards since January 1988. It opened on January 26th, and it is currently the Majestic Theatre. It won 7 Tony Awards in 1988, including Best Musical and an equal number of Drama Desk Awards in 1988.
Longest Running American Musical
The revival of Chicago by Kander and Ebb is the longest running musical created by American writers. It opened November 14, 1996. Chicago is currently running at the Ambassador Theatre. In 1997, the revival won 6 Tony Awards, including Best Revival of a Musical, and a half-dozen Drama Desk Awards, including Outstanding Revival of a Musical. It also received a Grammy Award for Best Musical Show Album in 1998.
By the way, the original production opened in 1975 and ran for 936 performances. Along with being the longest running American musical, Chicago is also the longest-running revival in Broadway history and the longest running show to have premiered on Broadway. That a lot of long run credits! It has given over 7,200 performances. It is third all-time on the long run list, far behind Phantom and a few hundred performances behind Cats.
Longest Running Musical Based on a Film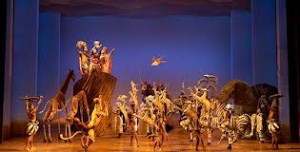 The Lion King opened on November 13, 1997 and it won 6 Tony Awards in 1998, including Best Musical, and 8 Drama Desk Awards in 1998. It also took the Grammy Award for Best Musical Show Album in 1999. Although there have been many musicals based on movies, there's never been one quite like Disney's The Lion King, which was directed by Julie Taymor. It is currently running at the Minskoff Theatre. It has offered over 6,800 Broadway performances and is fourth on the list.
Longest Running Jukebox Musical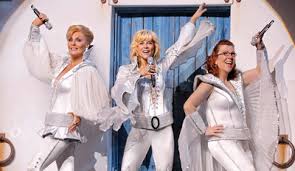 It opened October 18, 2001, and is presently ninth on the long run list with more than 5,200 performances. The show is Mamma Mia! With a score and lyrics by ABBA, it is the longest running jukebox musical. Still, this show did not win one Tony in 2002. But the ABBA junkies gave it life, and it continues on it's merry way on the Great White Way.
Will Tony Help Create Another Long Run?
The question is will one musical reap a bunch of awards, and if that does happen, will that musical go on a long run? The fact is you never know. There are musicals that have won more Tonys than those above, and, although they had long runs, they never broke any records. And then there's Mamma Mia! with not one Tony to it's name but a whole lot of box office.