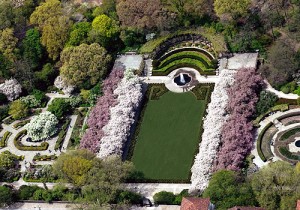 All Tickets offers groups the ultimate NYC experience because we can connect you with anything and everything New York. We've put our collective brains together and come with five great and unique experiences for your group to enjoy. (By the way, we'll be offering you five more suggestions shortly in another blog.) If you have questions about anything New York, please contact us at 1-800-922-0716 for information and great deals.
Central Park
Central Park is a true oasis in the middle of Manhattan. You can tour the park by using one of our expert guides. Enjoy the sites and sounds of this amazing monument to the wonders of nature, walk along winding pathways and unique bridges, and simply enjoy the grassy knolls and beautiful gardens. Simplicity, natural beauty, and manmade wonders are all found in Central Park.
Maritime Cruises
Cruise the waters that surround the great island of Manhattan and enjoy every aspect of its wondrous waterways. We can book you on sailing adventures, jazz cruises, moonlight trips, and much more. The choices are limitless, as your group can be in awe of fall foliage, learn about NY's rich history, or discover wondrous historical sites.
The Guggenheim Museum
The Guggenheim Museum offers world-class collections and special shows throughout the year. Stunning artwork defines this museum, which is one of the finest anywhere. Presently playing through September 1, 2014 is "Italian Futurism, 1909–1944: Reconstructing the Universe." Also, see their ongoing display entitled "A Long-Awaited Tribute: Frank Lloyd Wright's Usonian House and Pavilion."
Madam Tussands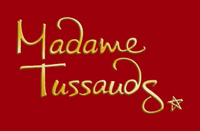 See pop stars, historical figures, and modern day political leaders at the most famous wax museum in the world, Madam Tussands. Relish their special display entitled "Opening Night Party," where you will find yourself amidst star after star. As they note, "Get past Robert Pattinson and a sea of cameras and make a splash entrance to the star studded Opening Night Party." Visit their Marvel Superhero, Bollywood Zone and Pop Culture displays.
Radio City Tour
This is a winning backstage tour of one of the world's most fabled stages, Radio City Music Hall. Learn about its amazing, house, stage, and backstage areas, the rich history, and, of course, the famous Rocketts. This is one of New Yorks most popular experiences.
A Lot More to Do
There is a lot more to do in NYC. The great thing is that your group can access it all, and for less, through All Tickets, Inc. Contact us today for information on the wonderful sites listed in this blog and for everything else New York. We can be reached at 1-800-922-0716.