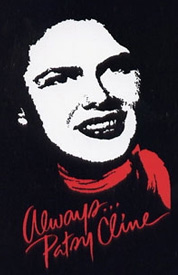 Always…Patsy Cline is the story of an unusual friendship between a country music star and her most devoted fan. What started as a chance meeting became an enduring friendship. This two character musical features 27 hit songs including Cline standards such as "Crazy," "Walkin' After Midnight," "I Fall to Pieces," "Sweet Dreams," and "Back In Baby's Arms." Always…Patsy Cline also offers country hits, including "Your Cheatin' Heart," "San Antonio Rose," and "Blue Moon of Kentucky;" pop chart toppers like "Bill Bailey," "You Belong To Me," and "True Love;" and rock 'n roll chart makers such as "Shake, Rattle and Roll" and "Stupid Cupid."
Synopsis
Always…Patsy Cline is the story of a lasting friendship between two women. One was a major country star and the other was her most devoted fan. Louise Seger met Cline at the Esquire Ballroom in Houston, Texas. The two-character musical uses the story of that meeting as it starting place and reveals a friendship that developed through letters that were sent by Cline to Seger until the singer's untimely death in 1961. The singer singed her letters, "(Love) Always, Patsy Cline."
The two actresses in Always…Patsy Cline will be making their Broadway debuts. Crystal Bowersox, who is known for finishing second on American Idol and is a country and soul singer, will play Cline and Annette O'Toole, who is a former Emmy and Oscar nominee, has been cast as Seger. Always…Patsy Cline, which premiered in 1990 in South Carolina, has seen numerous productions at various venues, including theatres in Atlanta, Chicago, and Australia. In 1997, it was produced Off-Broadway. With 27 songs and a fascinating story, Always…Patsy Cline looks to be a great Broadway addition this summer.
CRYSTAL BOWERSOX SINGS "ME AND BOBBY MCGEE"

MAKE A CONNECTION
ATI Blog: Read about Crystal Bowersox and Anette O'Toole in Always…Patsy Cline.
ATI Pintrest: See our Crystal Bowersox pin.
ATI Facebook: You can find and join us on Facebook!
SHOW FACTS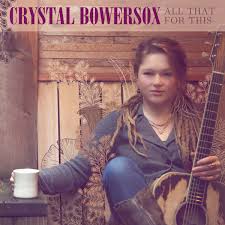 Cast
Pasty Cline Crystal Bowersox
Louise Seger Annette O'Toole
Creative
Music & Lyrics by Patsy Cline and others
Book by Ted Swindley
---
For a Theatre Profile, Seating Chart and Google Map click on the theatre name.
Theatre TBA
Preview: Summer 2013 Open: Summer 2013 Status: Future