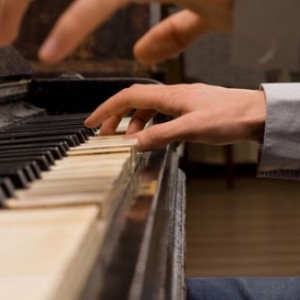 All Tickets Inc., through Stage Door Connections, offers groups the opportunity to actively learn about performing on stage. If your group is coming to NYC to see a show, one great way to enrich that experience is by taking a group seminar that gets you on your feet by acting, singing, or dancing. Here's a look at the wonderful educational encounters from Stage Door Connections that you can access through All Tickets Inc. and at a great group discount rate.
What You Get
New York professionals who possess practical Broadway, Off-Broadway, or regional theatre experience run all Stage Door Connections educational experiences. These are people who are trained and active in the profession. They bring a wealth of knowledge, skill, talent, and experience to the class.
Stage Door Connections provides seminars last either 60 or 90 minutes. These movement seminars, which are designated as such because they get participants up on their feet exploring the art and the craft of theatrical performance, include an introduction of the material, group exercises, and a question and answer session. You will interact directly with the leader of your educational encounter.
Acting Seminars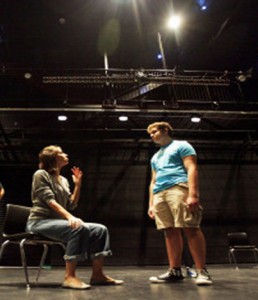 There are nine different classes focusing on The Broadway Acting Experience. Your group may opt to take a basic, intermediate, or advanced class. Classes include Mastering Cold Readings, Acting Improvisation Technique, and Acting Audition Techniques. There are also sessions in stage combat, comedic acting, and scene study. If your group would like a hybrid experience, please contact All Tickets Inc. We will be glad to help ensure that you get the educational encounter that you desire.
Vocal Seminars
There are six different experiences that are dedicated to voice, and specifically singing and musical theatre. Topics include Harmony Study, Improving Your Singing Technique, and Acting Through a Song. The Broadway Sings educational encounter takes participants through various vocal exercises and culminates in the learning of a song from a Broadway show. It would be great fun and a fine challenge to learn a number from the show your group is going to see while in New York.
Dancing Seminars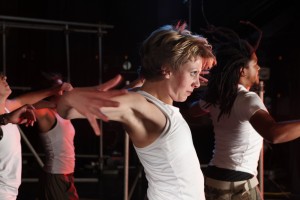 There are also six Broadway dance seminars, which include Dance Audition Technique, Dance Improvisation, and Improving Your Dance Technique. Learn about and experience various theatre dance styles in the Dance Through the Decades class, or learn a dance number and/or specific style from a Broadway show when you take the Broadway Dances session. How are dances created? The Choreography Studies educational encounter will give you the scoop on that topic.
Book and Save More
Contact All Tickets Inc. at 1-800-922-0716 or by clicking here to book your group's Stage Door Connections educational encounter. Get tickets to a Broadway show, let us connect your with a great restaurant or hotel and you'll save even more. Make the most of your New York experience through All Tickets Inc.