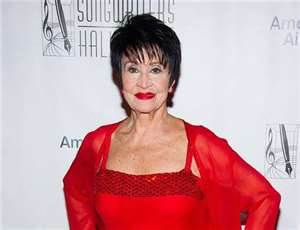 The musical The Visit is on Broadway starting in March and student group tickets are $45.00 while standard group discounts to see Chita Rivera offer 15% to 20% off. The Visit is a new musical by Kander, Ebb and McNally. Based on the modern classic by Swiss playwright Friedrich Dürrenmatt, This musical takes us on a journey that demands that we question how far we would go to reap the benefits associated with financial security. Those associated with this Broadway musical are world-class professionals. Here's a look at some of those involved in creating The Visit.
Friedrich Dürrenmatt
Friedrich Dürrenmatt (January 5, 1921- December 14, 1990) was a politically active writer who embraced Brecht's Epic Theatre. Epic Theatre wants us to think about what we are seeing; it eschews emotion because emotion makes us complacent. It uses various techniques focused on reminding us that we are watching a play; it asks us to think about the issues that the show is examining, and it is focused on getting audiences to work towards solving problematic social issues.
Dürrenmatt had his first play produced when he was 26. Entitled It Is Written, the show focuses on a fight between a controversy-loving cynic and a religious fanatic who interprets scripture literally. The battle between the two central characters takes place while the city in which they live is under attack. When the play opened in April 1947, it caused a riot in the theatre and was hotly protested. He wrote The Visit in 1956. It's mix of comedy and drama, of social satire and social commentary, and of highly theatrical characters with those realistically caught the attention of critics and audiences.
The Writing Team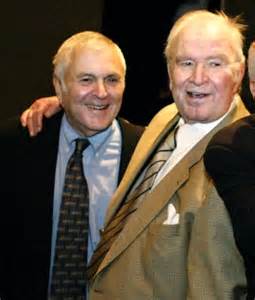 John Kander, composer, and Fred Ebb, lyricist, have given Broadway and world audiences some of the most thought-provoking musicals to ever grace the stage. These include two shows that are presently enjoying strong revivals on Broadway, Cabaret (1966) and Chicago (1975). Other important works include The Scottsboro Boys (2010), Zorba (1968), and Kiss of the Spiderwoman (1992).
The duo originally adapted The Visit in 2001 with Terrence McNally writing the book. A Chicago premiere, which starred Rivera, was well received, however, after the 911 attacks the move to Broadway was cancelled. There have been various regional productions, including the 2014 run at the Berkshire Theatre festival, starring Rivera.
Librettist Terrence McNally is the winner of four Tonys. He received the Tony Award for Best Play for Love! Valour! Compassion! and Master Class, and the Tony for Best Book of a Musical for Kiss of the Spider Woman and Ragtime. His career has spanned five decades; he has seen over 25 of his plays and musicals produced on Broadway stages.
Director and Choreographer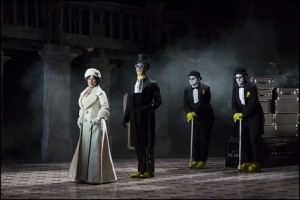 Tony winning Scottish Director John Doyle helms the production of The Visit. Doyle has distinguished himself as an innovator having mounted successful Broadway revivals of two Stephen Sondheim musicals, Sweeney Todd: The Demon Barber of Fleet Street and Company. Choreographer Graciela Daniele studied with Martha Graham and Merce Cunningham while working with some of Broadway's most accomplished artists, including Bob Fosse, Agnes de Mille, and Michael Bennett. Nominated for 10 Tonys, she has choreographed the Broadway productions of Ragtime, The Rink, and The Mystery of Edwin Drood.
Chita Rivera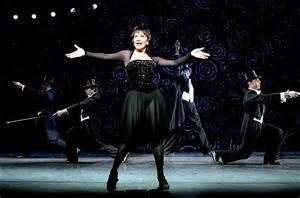 Chita Rivera has starred in many Kander and Ebb musicals, including Chicago, Kiss of the Spider Woman, and The Rink. She has won two Tonys and been nominated nine times. On Broadway, she created the role of Anita in West Side Story (1957), Velma Kelly in Chicago (1975), and Aurora in Kiss of the Spiderwoman (1992).
Rivera has a magnificent spirit and effervescent energy. In 1986, when the actress was starring in Jerry's Girls on Broadway, she was in a serious car accident, which broke her left leg in 12 places. Rivera had to have numerous operations, 18 screws inserted, two braces attached, and engaged in aggressive rehab. The result was an amazing comeback. She was honored with the Presidential Medal of Freedom 2009.
Expect a World-Class Musical
The creative energies dedicated to this production of the musical version of The Visit are awe-inspiring. The Visit offers audiences a musical that is theatrical, thought provoking, and entertaining. It will preview staring March 26, 2015 and will open April 23. Call All Tickets Inc. at 1-800-922-0716 for group discounts to see Chita Rivera in The Visit, or you may contact us through this link.