The Broadway season and discount group tickets sales really heat up just prior to September but there are a host of new shows opening this summer. Our group sales agents have group discounts for everyone and comps for summer camps and school groups. Some shows start previews just after the 4th of July. Here's a look at musicals and plays that start performances prior to September. These are hot summer shows! See them!
First Date
Two shows premiere on July 9. First Date, the musical about a couple that's on a first date that may be doomed, but then again, maybe it's not. These two bring a lot to the dating table, making for a hilarious night that has its up and downs, surprises and upbeat ending.
Aaron, an uptight guy, gets set up to be with the ultimate cool girl, Casey. It's supposed to be a quick drink, but that one drink turns into an evening that takes a hilarious look at the dating scene. It's about neurosis, impulse, fear, passion and much more. Of course the complexities of life, including Google background checks, fake emergency phone calls, many bad boy and uptown girl exes, and some sexy chemistry, are all a part of the picture. Is this a mismatch made in heaven or a dating disaster?
Forever Tango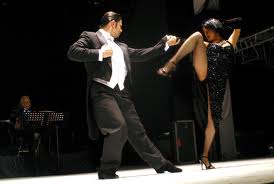 The hit show returns to Broadway for a limited engagement. Previews begin July 9. This is a hot, hip and hit dance revue focusing on the multifaceted tango. The show closes September 24. It's a great show filled with innovative dance numbers.
Forever Tango is a fluctuating state of being as told through one of the most charismatic dances ever created. The tango offers a story that is intimate and alluring. Each version of the tango has its own story to tell, as the relationship of the dancers, their bodies and energies combine to create a physical journey that viewers cannot resist.
Let It Be
Broadway group sales are expected to be big for the hit West End Beatles' tribute show that's coming to America and is in previews starting July 16. The Beatles led the British rock invasion of America, proving to be the most enigmatic and popular rock band of a generation. The limited run closes December 29.
Let It Be features lives performances of Beatles' classics, including "Twist and Shout," "Yesterday," "Hey Jude," and "Come Together." Of course it includes the final song they recorded, "Let It Be." Groove to the tunes of the Boys from Liverpool who grew up to be superstars and mega-millionaires. Travel from the Cavern Club in their hometown to the highest heights of Beatlemania and to their experimental studio period.
Soul Doctor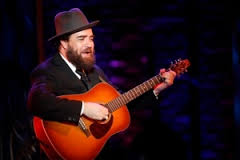 Previewing July 17, Soul Doctor tells the story about the controversial "Rock Star Rabbi." Shlomo Carlebach. As the foremost Jewish religious songwriter, Carlebach used rock and soul in his creations. He also performed with some of the biggest names in the rock world, struggled with fame and fortune and became intoxicated with the temptations of stardom.
When he was a boy the central character in Soul Doctor, Shlomo Carlebach, escaped from Nazi Germany to America. This was the start of a unique journey that would involve his becoming a rabbinical prodigy in the U.S. and his introduction to gospel and soul music through his friendship with Nina Simone. This friendship would send rabbi Carlebach on a musical adventure.
Romeo and Juliet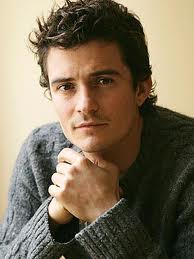 Get your Broadway group discount tickets to this new production of Shakespeare's Romeo and Juliet that starts preview August 24. Starring Orlando Bloom, in his Broadway debut, and Tony nominee Condola Rashad, this production offers a new twist to the classic story of star-crossed lovers.
This production of Romeo and Juliet, which is directed by Tony nominee David Leveaux, will include a focus on diversity as the Capulets being played by black actors and the Montagues by white actors. Along with Orlando Bloom and Condola Rashad, who played the doomed lovers, this production stars Tony nominees Jayne Houdyshell as the Nurse and Joe Morton as Lord Capulet
Always…Patsy Cline
With American Idol finalist Crystal Bowersox as Pasty Cline and Annette O'Toole as Cline's most dedicated fan, Louise Seger, Always…Patsy Cline looks at this unusual friendship, offering a wide range of Cline standards and favorites.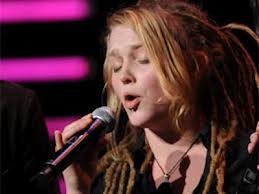 What started as a chance meeting became an enduring friendship. This two character musical features 27 hit songs including Cline standards such as "Crazy," "Walkin' After Midnight," "I Fall to Pieces," "Sweet Dreams," and "Back In Baby's Arms." Always…Patsy Cline also offers country hits, including "Your Cheatin' Heart," "San Antonio Rose," and "Blue Moon of Kentucky;" pop chart toppers like "Bill Bailey," "You Belong To Me," and "True Love;" and rock 'n roll chart makers such as "Shake, Rattle and Roll" and "Stupid Cupid."
Get COMPS!
Summer camp groups and school groups should take advantage of our exclusive comp offer that gives them 1 comp for every 30 paid. Contact All Tickets today at 1-800-922-0716 for great Broadway group deals on these new productions that start this summer.