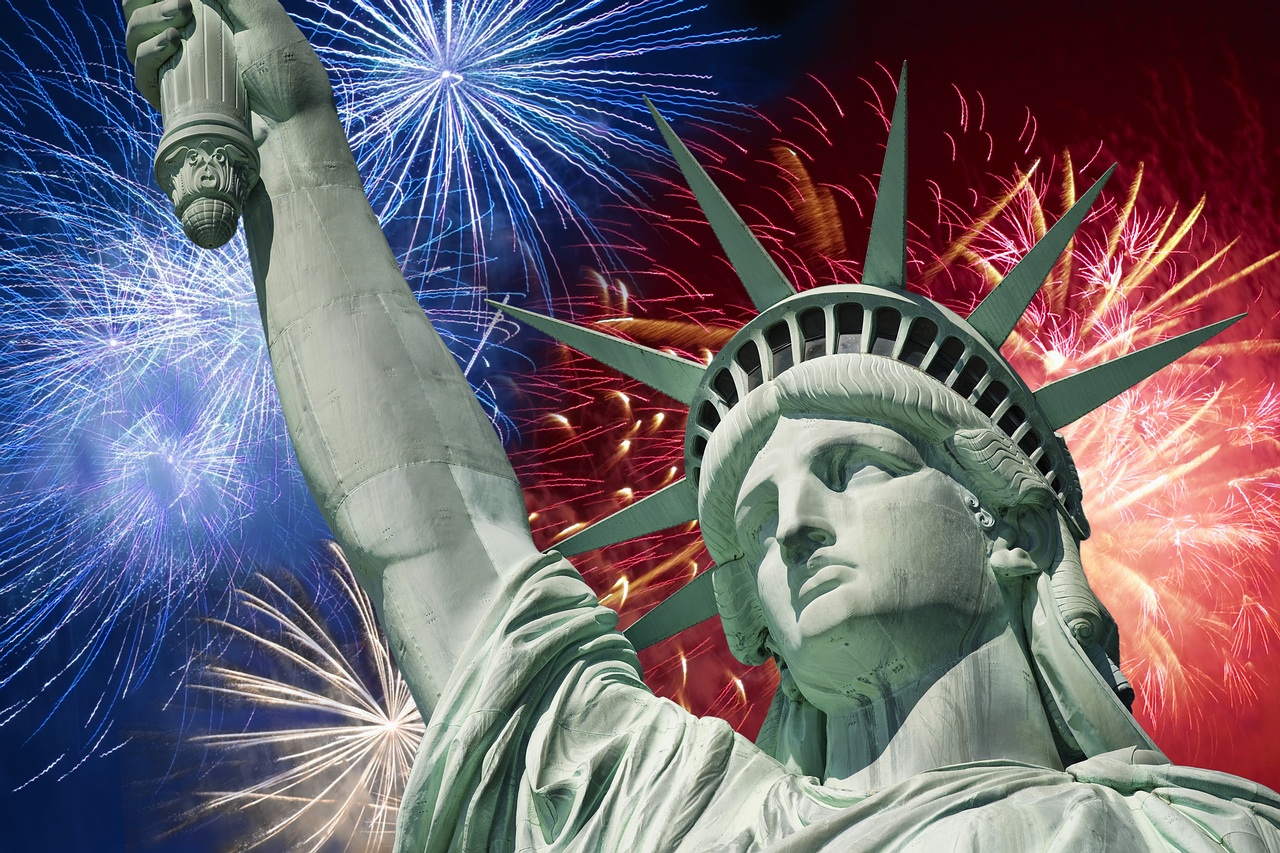 Happy 4th of July! It is the most patriotic day of the year. It's a time when we celebrate the founding of our nation, our freedom from Great Britain and principles and ideals that we espouse. We live in a nation that embraces equality for all, the pursuit of happiness and freedom. Of course, we have been imperfect in our practical application of these ideals. But our nation has worked hard to correct the uneven application of its ideals. Here's a look at one man and two shows that reflect the unique nature of our nation and are connected to the Fourth of July.
George M. Cohan
It's well known that although George M. Cohan said he was born on the Fourth of July, that he was actually born on July 3rd. But the mythology created by Cohan of being a baby of freedom was perfect for his public persona. Cohan was unabashedly American in every way.
He was the ultimate self-starter and independent businessman serving his productions as writer, composer, lyricist, producer, choreographer, director, dancer and lead actor. His songs were American in every way too. The melodies were culled from American idioms and sounded nothing like the European tunes that punctuated so much of American musical theatre. The lyrics were filled with patriotic fervor, individual contemplation and romantic idealism. And the shows, like Little Johnny Jones, were blatantly patriotic in every way.
Cohan, who is credited with creating the Broadway of today and on making the American musical "American," gave us such hit songs as "Yankee Doodle Dandy," "Over There." "You're a Grand Old Flag," and "Give My Regards to Broadway." He was the ultimate showman and so independent that he refused to join Actors' Equity, the stage actors union, when it was formed in 1913. He was so respected that he was allowed to perform on union stages without ever joining the union.
Valley Forge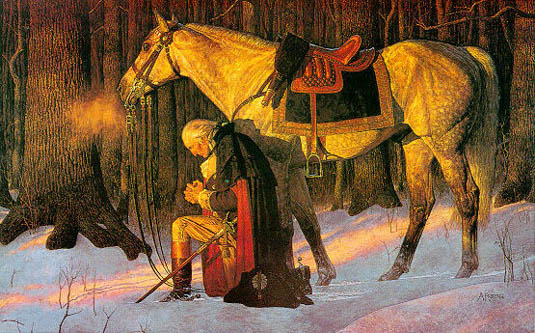 Playwright Maxwell Anderson, who won the Pulitzer Prize for Drama in 1933 for his drama Both Your Houses and saw many of his hit plays, including Anne of the Thousand Days, Elizabeth the Queen, Key Largo, and What Price Glory, turned into hit movies, created the historical drama Valley Forge. This play focuses on the terrible trials that George Washington and his men went through during that winter at Valley Forge. In the play, Anderson investigates the American spirit, conscience and moral fiber that helped Washington and his troops survive the extreme tests that defined their time during that winter. It is a drama that defines the America's patriotic spirit.
1776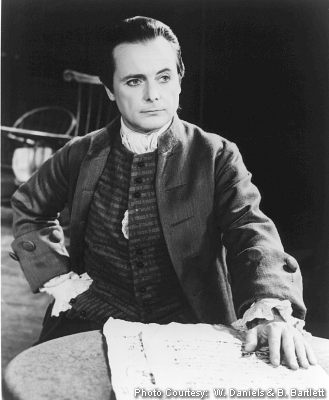 The musical 1776 tells the story of the creation of the Declaration of Independence. Written by Sherman Edwards (music and lyrics) and Peter Stone (book), it opened on Broadway in 1969, winning three Tonys including Best Musical and running for 1,217 performances. The musical drama focuses on John Adams' efforts to bring the creation of the U.S. to fruition during the Second Continental Congress.
1776 unabashedly explores the hard-fought compromises made by idealists, the sacrifices and maneuverings of founders and the various personalities, energies and points of view that miraculously came together to develop, write/rewrite and approve the Declaration of Independence and create this country.
The final moments when the Declaration of Independence is signed by all members of the congress and the American flag is displayed upstage, covering the entire back wall, is inspiring, emotional and simply grand. This is a musical that reveals the marriage of practicality and idealism that went into creating an imperfect but hope filled America.
Happy 4th of July America!
Although our nation is far from perfect, it's hard to find a country with more perfect ideals. We continue to grow and change yet we are still in many ways the same people we were back in 1776. We have a belief that we can survive and thrive as individuals and as a united nation and we are willing to work towards improving our union so that we are, indeed, one nation. With some many different points of view, so many different beliefs and so many different ethnicities in the U.S., it appears as if the cards are stacked against us. Then again, they always have been. We defied the odds back in 1776 and continue to do so today. Let's celebrate what makes us one nation, the belief in inalienable rights, and also what makes us so rich, the diversity of our citizens. From everyone at All Tickets Inc., happy Fourth of July and happy birthday, U.S.A.!