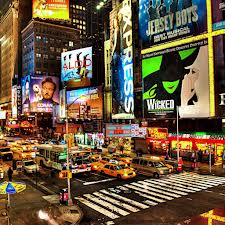 It's July and that means school group and summer camp group comps for all Broadway shows from All Tickets ONLY! Read about our latest comp deal and get a preview on what's coming to our Buzz Stream blog in July. Want free tickets to any and all Broadway shows? See below if your group qualifies for All Tickets latest exclusive complimentary ticket deal.
Comps: All School & Summer Camps
All Tickets latest comp promo ends July 31, 2013. Here is how it works.
All school groups and summer camp groups
1 comp for every 30 tickets booked by July 31, 2013
Performances may occur after July 31, 2013
ANY Broadway show and performance
Comps are for that same show and performance
No limit on comps: buy 60 tickets get 2 comps, buy 600 tickets get 20 comps
This deal is only good when you book with All Tickets Inc.
You'll also get the best group discounts
If producer comps are available, you'll get those too!
Call All Tickets at 1-800-922-0716 for more info or to book. See our newsletter for more info on our latest comp deal.
Broadway Group Ticket Info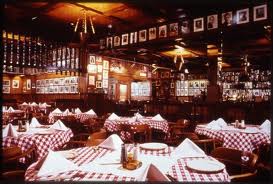 We'll have the latest information for groups on Broadway tickets, special deals exclusively from All Tickets and ideas regarding what to do before and after the show. All Tickets offers special combo deals to Broadway groups and tour groups. As an example, get an extra discount when you book a show and restaurant through us or shows, accommodations and meals, or attractions and a show. The more you book, the more you save with All Tickets Inc.
New Shows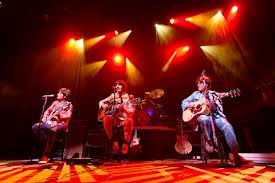 The 2013-2014 Broadway season is taking shape and we offer group discount tickets and our special school and summer camp group comp promo for all new shows. We'll be previewing new shows on our Buzz Stream on a weekly basis but here are a few that are coming this season.
After Midnight– It's a celebration of the Jazz Age featuring the music that made the Cotton Club legendary. (Preview: Oct. 18, 2013 Open: Nov 3, 2013)
Big Fish– The new fantasy musical stars Tony winner Norbert Leo Butz and is directed by Tony winner Susan Stroman with music and lyrics by Andrew Lippa. (Preview: Sep. 5, 2013 Open: Oct. 6, 2013)
Forever Tango– The dance extravaganza that celebrates the passionate tango returns for a limited run. (Preview: July 9, 2013 Open: July 14, 2013)
Headwig and the Angry Inch– The offbeat musical comedy about rock, fame and fortune starring Neil Patrick Harris comes to The Great White Way. (Preview: Spring 2014 Open: Spring 2014 )
Romeo and Juliet– Shakespeare's classic love story, featuring Orlando Bloom in his Broadway debut and acclaimed Broadway actress Condola Rashad. (Preview: Aug. 24, 2013 Open: Sep. 19, 2013)
The Glass Menagerie– The classic American drama by Tennessee Williams stars Cherry Jones as Amanda Wingfield. (Preview: Sept 5, 2013 Open: Sept 26, 2013)
Go to our newsletter on the 2013-2014 Broadway season and read about all 16 new shows.
Much More
Along with Broadway group ticket and discount info, new shows and great deals, you'll find news, our theatre speak blogs and information on group experiences in, around and outside of NYC. Stay in touch we All Tickets Inc. and Broadway through July by visiting our blog. For more information on NYC shows, events, experiences, accommodations and much more call is at 1-800-922-0716.