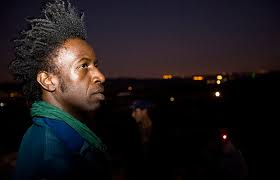 It was announced today that veteran performer Saul Williams will star in the new musical entitled Holler If Ya hear Me, which features the songs of Tupac Shakur. The show, which is scheduled to preview on Broadway on May 29, will feature an original story about the dreams and struggles of those living in the inner city, and will offer a score based on Tupac Shakur's lyrics and music.
Synopsis of Holla If Ya hear Me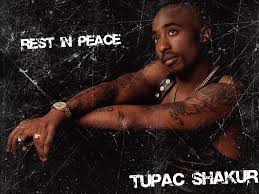 Holler If Ya hear Me is a non-biographical musical that focuses on family, friendship, revenge, change, and hope. The story is about the inner city lives of those who are struggling for peace while living in a combustible society. Tupac Shakur's music creates an authenticity through its urban poetry and rhythms, and, along with the book, gives us insights into what is often a harsh, uncompromising reality. Some of the songs include  "California Love," "Keep Ya Head Up," "Me Against the World," and "Holler If Ya Hear Me."
Kenny Leon Project
Director Kenny Leon, whose Broadway production of August Wilson's Fences (2010 Broadway revival) won plaudits and whose recent revival starring Denzel Washington has garnered positive reactions, has shepherded this project. Working in collaboration with Tupac Shakur's mother, Leon has taken on a formidable project. The director has said that he certainly hopes to do justice to the rapper with this new show.
As he has focused his energies on bringing the new musical to life, Leon has worked with book writer Todd Kreidler. Kreidler has been the point man when it comes to developing the story and characters
The Cast
The cast of Holler If Ya hear Me includes performance artist, poet, and musician Saul Williams. Williams will play the lead in Holler If Ya Hear Me. Joining him will be Tony winner Tonya Pinkins (Jelly's Last Jam, Caroline or Change). Also in the cast is Christopher Jackson (In the Heights, After Midnight), John Earl Jelks (Radio Golf) and Saycon Sengbloh (Motown, Fela!).
Get Tickets
For group discount tickets to Holler If Ya hear Me contact All Tickets Inc. at 1-800-922-0716. The show will open at the storied Palace Theatre on June 19 for an open run. Its early opening date will make it one of the first new shows of the 2014-2015 Broadway season.