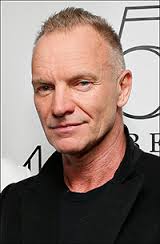 If you'd like to see a musical that focuses on shipping, then you're in luck, as next season Broadway welcomes Sting's new musical The Last Ship as well as the revival of the musical Titanic. Both musicals are very different in everyway except for the fact that they have as their central image and unifying element that of a ship.
The Last Ship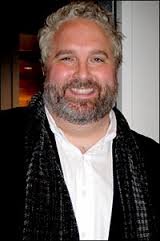 The Last Ship features a book by Brian Yorkey (Next To Normal and If/Then) and John Logan (screenwriter for Sweeney Todd: The Demon Barber of Fleet Street, The Aviator, and Gladiator) and music by Sting. The musical focuses on a young man, Gideon Fletcher, who decided to leave his sleepy shipbuilding town of Wallsend and tour the world. When he returns 14 years later he discovers that he has given up a lot of what he was and he attempts to reclaim it.
Understanding that there's a much more important adventure to be lived in Wallsend, Gideon finds the shipbuilding town that he loves in distress over the closing of the shipyard. He also discovers that the young girl he loved is now engaged. There's a fight on in the town, one that is about the pride and livelihood of the hardworking men. In the town, the men of the shipbuilding company erect a great monument, a towering and emblematic representation of the great vessels they have created and Gideon finds the home he had lost.
Titanic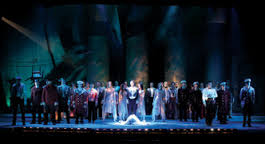 Titanic returns to Broadway this fall. The revival does not yet have a theatre or opening date set, however director Thom Southerland and musical director Kevin Stites are ready to captain the Peter Stone and Maury Yeston musical to a Broadway theatre.
Titanic is a big Broadway show about the various people, the rich, the poor, the hopeful and the despondent, who boarded the ill-fated ocean liner ready to live their dreams in a new world. Focusing on character, while also utilizing major Broadway show effects, this musical offers intimate details and, at the same time, big scenic moments filled with special effects.
On the Horizon
Also coming up in 2014, and keeping the ocean theme alive, is a musical about three sailors on leave in NYC for 24 hours. The Jerome Robbins, Lenard Bernstein, Betty Comden, and Adolph Green musical will be revived at Broadway's Lyric Theatre in October 2014.
For group tickets to these and all other Broadway shows contact All Tickets at 1-800-922-0716. Along with Broadway show, we can connect you to everything Newe York and at great group prices.