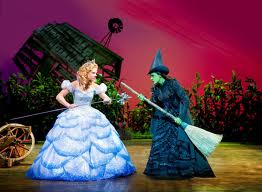 What is your group going to do when it goes the New York this spring or summer? All Tickets, Inc., which specializes in great group discounts for Broadway and Off-Broadway theatre has some suggestions for your upcoming trip. Yes, they include seeing a show at one of New York's great theatres, but there's also more.
Get Broadway Tickets Now
If you're in New York with a group, you've got to see at least one Broadway show. Although Broadway show tickets are, when bought individually, pricey, when you purchase them at group discounts they become very affordable. At group rates, you can get tickets to a musical or play on Broadway at low prices, with the lowest ranging from $50 to $90 (depending on the show and performance). Plus, for some shows, groups can be as small as a dozen people, with the average group minimum being 15.
Here are just a few suggestions for your group's theatre experience:
Long Runs: This includes Mamma Mia!, The Phantom of the Opera, Chicago, The Lion King, and Wicked. See one of these shows- they are classic Broadway hits.

Aladdin is a fine family musical.

Hit Shows: Other hit shows that have not quite hit the long run mark include The Book of Mormon, Once, Pippin, Newsies, Kinky Boots, and Motown. Great times with these fantastic musicals.
Opened in 2013-2014: Get tickets to these shows that got great reviews this theatre season. They include Beautiful, The Carole King Musical, A Gentleman's Guide to Love and Murder, and After Midnight.
Just Opened or Opening: If/Then (starring Idina Menzel), All The Way (the story of LBJ), Act One (this tells the tale of Broadway legend Moss Hart), Hedwig and the Angry Inch (off-beat musical comedy with Neil Patrick Harris), Bullets Over Broadway (a musical based on Woody Allen's film), and Aladdin (from Disney, a great family musical).
Visit a Museum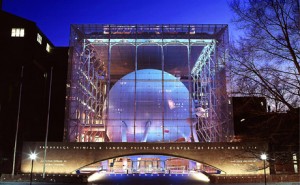 There is a wealth of fantastic museums in NYC. These include Guggenheim, 911 Memorial and Ground Zero Museum Workshop, Metropolitan Museum of Art, Intrepid Sea, Air and Space Museum, New York Transit Museum, Museum of Modern Art, Rose Center for Earth and Science, and the Hudson River Maritime Museum. We have great group rates for these experiences and much more.
What museum you choose to see depends on your interests, the amount of time you have, and the age of your group. For more information on these museums and many more NYC attractions, click here.
Connect with Mother Nature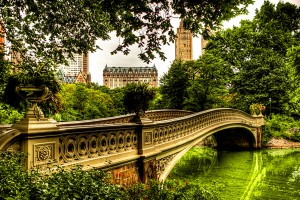 The spring and summer are a fantastic time to connect with Mother Nature. But how can you do so in New York City, which is all brick, steel, and concrete? There's a lot more to NYC than its manmade environment.
You may elect to take to NYC's waterways. All Tickets can connect you with diverse waterway experiences, such as dinner cruises, sightseeing tours, and special thrill rides.
Or, you may want to stay land-based. We can connect you with tours of Central Park, the Museum and Gardens at the Cloisters, or the NY Botanical Garden. See Central Park as you've never seen it before, enjoy the amazing grace and beauty of the Cloisters, and get lost in what are some of the finest exhibits of natural beauty you will ever experience at the Botanical Garden.
We'll Help You Plan
If you'd like help in planning your trip to NYC, contact All Tickets, Inc. at 1-800-922-0716. One of our licensed group sales agents will be glad to answer your questions and set up your group tour. You can also book hotels and group meals with us. All Tickets, Inc. is ready to ensure that your group trip is a perfect as it can be.