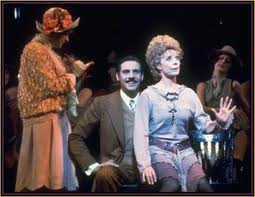 Revivals are often hot tickets. All Tickets, which has group discounts and comps for all Broadway shows, including revivals, takes a look at the original Broadway and NY productions of some shows that are currently running and others that are scheduled.
Chicago and Gwen Verdon
Gwen Verdon was the original Roxy Hart and Jerry Orbach the first Billy Flynn in the musical "Chicago." The original 1975 production earned 11 Tony noms and did not win one award. Losers that night were the creators, Kander and Ebb, Orbach, Verdon and Chita Rivera. Bob Fosse also lost out as choreographer, director and co-writer of the book. Still, the revival of 'Chicago' is the longest running American musical in the history of the Broadway stage.
Pump Boys and Dinettes
The revival of "Pump Boys and Dinettes" will star Bo Bice. The show was an Off-Broadway hit in 1981 and then a Broadway hit in 1982. It received four Drama Desk nominations and one Tony (Best Musical) but won none. The people who performed it created the concept musical.
Orphans with John Mahoney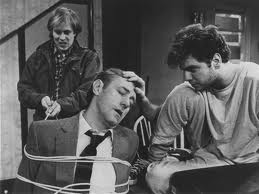 In 1986 the Steppenwolf production of "Orphans "moved from Chicago to Off-Broadway. It brought fame to all three actors—John Mahoney, Terry Kinney and Kevin Anderson. It was directed by Gary Sinise and brought Sinise and Steppenwolf to prominence.
Jekyll & Hyde
The musical "Jekyll & Hyde" ran on Broadway for 1,543 performances, from 1997 through 2001. With music by Frank Wildhorn, lyrics by Leslie Bricusse, Frank Wildhorn and Steve Cuden and book by Leslie Bricusse, "Jekyll & Hyde" became very popular. Although it enjoyed a long run, it managed to lose $1.5 million. The revival, which has been on a successful national tour, looks to be more edgy, sexier and extremely passionate.
Revivals Offer Great Value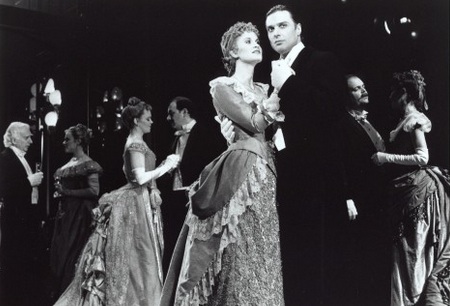 Revivals offer group ticket buyers great value. They were hits before, proven Broadway shows, which bring a cache of success to the stage. Call All Tickets Inc. at 1-800-922-0716 for more information, tickets and until December 31, 2012, COMPS!