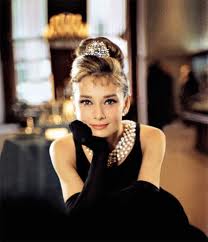 "Breakfast at Tiffany's" Broadway premiere has been long awaited. All Tickets has included Tony-winner Richard Greenberg's adaptation of "Breakfast at Tiffany's" in our COMP Promo, which ends December 31, 2013. Book your group tickets with All Tickets Inc. and you'll receive 1 free ticket for every 30 purchased (up to 4 comps total). A stage adaptation of Capote's novella, which was made into a hit movie with Audrey Hepburn and George Peppard, has been long anticipated.
The Musical
In 1966, the musical version of "Breakfast at Tiffany's," which was originally entitled "Holly Golightly," looked like it would be a huge hit. The book was by Abe Burrows and the music and lyrics by Bob Merrill, both of whom had numerous, impressive Broadway credits.
The cast included Mary Tyler Moore as Holly and Richard Chamberlain as Fred, the writer who falls in love with her. Other cast members included Sally Kellerman, Larry Kert, and Priscilla Lopez. The inimitable David Merrick produced the show.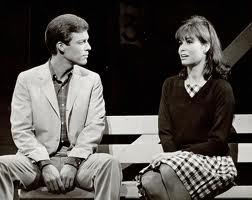 But the production ran into problems out of town and Burrows, who was also directing the show, was replaced as book writer by Edward Albee. Although brilliant, Albee was an odd choice as book writer, Burrows also left the show as director and Joseph Anthony was hired.
Out of town, the show often ran four hours and there were constant rewrites, Cast morale was low and Merrick was unhappy on every level. The musical, which did make it to New York, never opened. It closed in previews.
Blake Edwards' Movie
The film of Capote's 1958 novella was released in 1961 and it was a huge hit. It introduced the song "Moon River", which became singer Andy Williams' signature tune, and along with Hepburn (Holly Golightly) and Peppard (Paul Varjak) the cast included Patricia Neal, Mickey Rooney, Buddy Ebsen, Martin Balsam.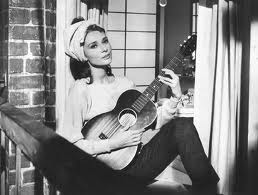 The lovely Hepburn was charming, sophisticated and fragile while the handsome Peppard was strong, vulnerable and honest. This romantic tale was beautifully told and is still a treat to watch.
Charm, Wit and Heart
"Breakfast at Tiffany's" is a charming story. Holly Golightly wants to be rich and manages to connect with high society, while Fred, who in the novella is openly gay, attempts to ground her in reality. It will be interesting to see what playwright Greenberg does with the character of Fred and his relationship with Holly as the movie changed his name to Paul and instead of being gay, as he is in the novella, he was a man who was being kept by an older, married woman.
For group discounts and comps to this new Broadway show contact All Tickets Inc. by calling 1-800-922-0716.