The spring 2015 roster of new musicals, each premiering in time to be considered by the Tony Award committee, is just about set. Included is the new Kander and Ebb dark comedy, The Visit, the sweeping romantic love story, Doctor Zhivago, and the stage adaptation of the magnificent movie musical, An American in Paris. Other Broadway musical premieres include Fun Home, It Shoulda Been You. Something Rotten, and The Heart of Robin Hood. There are also numerous revivals this spring, such as The King and I, On the Twentieth Century, and Gigi.
If you love musical theatre, there's a lot of new production from which to choose. This week All Tickets previews the second-half of the 2014-2015, including three different blogs on musicals. In this first one, we'll look at The Visit, Dr. Zhivago, and An American In Paris.
The Visit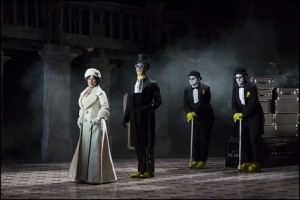 The Visit stars Broadway veteran and multi-Tony-winner Chita Rivera. Rivera plays Claire Zachanassian, an aging, rich woman who has married and been widowed numerous times. She returns after many decades to her hometown of Müllen. Müllen is in a terrible economic depression and the arrival of Claire Zachanassian brings the residents hope. They become even more hopeful when she says that she will help them get out of their horrible economic slump.
The generous offer by Zachanassian seems too good to be true, especially since she was forced to leave Müllen when, as a teenage girl, she became pregnant out of wedlock. Despite the great shame that was heaped upon her, Zachanassian appears to have forgiven everyone. Well, almost everyone. She makes a deal with almost every citizen in the town. If they revenge the wrong done to her by the man who got her pregnant, they will be generously rewarded.
This dark musical comedy, which is an adaptation of the play by Swiss author Friedrich Dürrenmatt, is ripe material for the team of Kander and Ebb who gave us Chicago, Cabaret, and Kiss of the Spider Woman. The book, written by the versatile Terrence McNally, offers intrigue, comedy, and drama. The Visit is highly anticipated.
Doctor Zhivago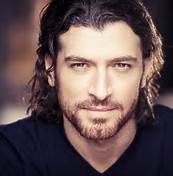 The cast for the musical Doctor Zhivago was recently announced and it includes Tam Mutu, who is well known on London's West End, as the title character. Kelli Barret (Baby, It's You and The Royal Family) joins him as the enigmatic Lara Guishar and Tom Hewitt (Chicago, The Lion King, and Jesus Christ Superstar) is the rough and practical Viktor Komarovsky. Paul Nolan (Once and Jesus Christ Superstar ) plays the rebellious Pasha Antipov and Lora Lee Gayer (Follies) is the caring and dejected wife of Zhivago, Tonia Gromeko.
The show is a sweeping, romantic epic, as Yurii Zhivago, poet and doctor, struggles with his passions, emotions, and desires. Set against the turbulent years of Word War I and the Russian Revolution, Doctor Zhivago is a story of longing, love, and loss. This is a musical that will play upon every emotion you possess.
Directed by Des McAnuff (Tommy, Big River), Doctor Zhivago features music by Lucy Simon (The Secret Garden) lyrics by Michael Korie and Amy Powers, and book by Michael Weller (Loose Ends). The show is slated to preview on Broadway starting March 27 and open April 21, 2015.
An America in Paris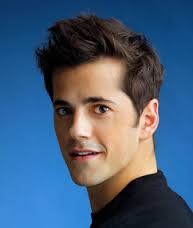 Perhaps the finest American movie musical ever made, An American in Paris, now comes to the Broadway stage. Based on the movie that starred Gene Kelly, was directed by Vincente Minnelli, and written by Alan Jay Lerner, An American in Paris featured music by George Gershwin and lyrics by Ira Gershwin. The film was nominated for eight Academy Awards and won six, including Best Screenplay, Musical Score, and Picture.
The Broadway show is directed and choreographed by Olivier Award winner Christopher Wheeldon, who is known for his contemporary ballet choreography. The musical stars Robert Fairchild (NYC Ballet) as Jerry Mulligan and Leanne Cope (Royal Ballet) as Lise Dassin. Craig Lucas (The Light in the Piazza, Prelude to a Kiss, and Reckless) wrote the book for the show.
An American in Paris tells the story of American artist Jerry Mulligan, living and painting in post-World War II Paris. Mulligan is a man who is pursued by a rich woman, Milo Davenport, who wants to support him financially if he'll become romantically involved with her, and is attracted to and falls in love with Lise, who is the young woman night club owner Henri Baurel wants to marry. Love triangles abound in An American in Paris, which is a true Hollywood love story in everyway, including its happy ending.
More Information
For more information on The Visit, Dr. Zhivago, orAn American in Paris, contact All Tickets at 1-800-922-0716 or you may reach us via this link. We have great group discounts on these and all other Broadway shows, plus we can connect your group with any NY experience or service you'd like, including finding you great group rates on quality hotels, wonderful restaurants, and exciting and interesting NY experiences.