All the world's a stage,
And all the men and women merely players.
They have their exits and their entrances,
And one man in his time plays many parts,
His acts being seven ages. William Shakespeare
In Part I of this two-part series, we remembered Mike Nichols, Marian Seldes, Geoffrey Holder, Robin Williams, and Lauren Bacall. In this final part, we remember five others who left us this year- Eli Wallach, Amiri Baraka, Ruby Dee, Phillip Seymour Hoffman, and Elaine Stritch.
Eli Wallach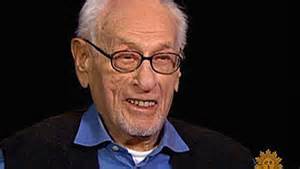 Eli Wallach's career spanned six decades. Wallach, who was one of the founding members of the Actors Studio, first studied his craft under Sanford Meisner and then Lee Strasberg. He was one of those actors who could play a wide range of roles. Primarily known as a supporting actor, his ability to utilize the Method was renowned. In 1951, he won a Tony for his performance in the Tennessee Williams play The Rose Tatoo. Although Wallach acted in over 90 movies, creating some memorable film characters in movies such as The Good, the Bad and the Ugly; The Misfits; Baby Doll; and The Magnificent Seven, it was the stage that he loved. Early in his career, he turned down numerous film roles, saying, "What do I need a movie for? The stage is on a higher level in every way, and a more satisfying medium. Movies, by comparison, are like calendar art next to great paintings. You can't really do very much in movies or in television, but the stage is such an anarchistic medium." Despite what later became a very busy film schedule, he kept coming back to the place that he loved the most, the stage. He and wife, actress Anne Jackson, were one of America's best known acting couples. Wallach died on June 24th at the age of 98 of natural causes. Jackson, to whom he was married for 65 years, and
three children, three grandchildren and a great-grandchild, survive him.
Amiri Baraka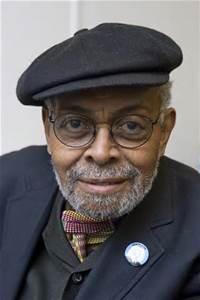 Amiri Baraka was an African-American known as a creator of poetry, drama, fiction, essays, and music criticism, a stage director and producer, teacher, and activist. Baraka, who was born Everett LeRoi Jones, published his work under the name LeRoi Jones when he first started writing. In 1967, he visited African-American author, professor, and activist Maulana Karenga in Los Angeles and became an advocate of his philosophy of Kawaida. Throughout his life, Baraka would utilize this multifaceted activist philosophy in his work. From 1964 to 1978, Baraka wrote eight plays, one of which, Dutchman (1964), is still read and studied today. Dutchman was produced at the Cherry Lane Theatre in Greenwich Village in March 1964. It received an Obie Award and it was adapted for film. Dutchman was written during a transitional time, when Baraka was still writing under the name LeRoi Jones, but was working towards becoming connected with Black Nationalism. The play is a political allegory about black, white relations in the 1960s. It is violent, edgy, and condemns African-Americans who simply allow the status quo and white supremacy to control their lives and cause their deaths. Dutchman was revived in 2007 at the Cherry Lane Theatre starring Dulé Hill, and in 2013 was staged by Rashid Johnson at the Russian and Turkish Baths in the East Village. Throughout his life, Baraka, who taught at various universities and lectured frequently, was a controversial activist who went against the grain. His vision in Dutchman, which premiered 50 years ago, is still disturbing. Baraka died on January 9th at the age of 79.
Ruby Dee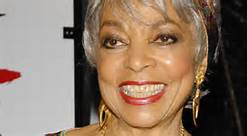 Ruby Dee, who was a playwright, screenwriter, poet, journalist, and activist, is best known as an actress. She appeared in over 30 productions, including the 1959 Broadway premiere of Loraine Hansberry's A Raisin in the Sun (Ruth Younger). A versatile actress, her credits included South Pacific (1943), Purlie Victorious (1961), King Lear (1965), and the Imaginary Invalid (1971). She last appeared on Broadway in 1988, starring in Checkmates. Dee co-starred in the film version of A Raisin in the Sun (1961), and also had major roles in Do the Right Thing (1989) and American Gangster (2007). Her work on the latter film earned her an Academy Award nomination for Best Supporting Actress. During her career, she received Grammy, Emmy, Obie, Drama Desk, Screen Actors Guild Award, and Screen Actors Guild Lifetime Achievement Awards. She was also a recipient of the National Medal of Arts and the Kennedy Center Honors. As an actress, Dee had an honest and charismatic quality and she possessed the ability to play a wide range that spanned from being ultra vulnerable to overpowering. She was married to actor Ossie Davis until his death in 2005. Dee died on June 11th of natural causes. She was 91.
Philip Seymour Hoffman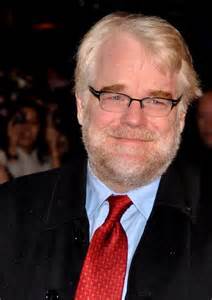 Philip Seymour Hoffman, who was an actor, director, and producer, earned a solid reputation as a film actor when he appeared in numerous movies in the 1990s. His performances in Scent of a Woman (1992), Twister (1996), Boogie Nights (1997), The Big Lebowski (1998), and Magnolia (1999) caught the attention of audiences and reviewers alike. In 2005, he won the Academy Award for his portrayal of writer Truman Capote in the film Capote. Despite his film success, and maybe partly due to it, Hoffman was very much connected to the New York theatre scene. In 1995, he became a member of the off-Broadway LAByrinth Theater Company. His off-Broadway directing credits included Jesus Hopped The A Train (2001), Last Days of Judas Iscariot (2005), and The Little Flower of East Orange (2018). In 2000, he earned critical acclaim in the revival of Sam Shepard's True West, in which he starred with John C. Reilly. Throughout the run Hoffman and Reilly switched roles, with each playing Austin and Lee. He also played James Tyrone, Jr. in Long Day's Journey into Night (2003), and Willy Loman in Death of a Salesman (2012). For each of those productions, he was nominated for a Tony. Hoffman, who had battled drug addiction as a young adult and been clean for many years, relapsed in 2013. On February 2nd he died of combined drug intoxication. Hoffman was 46.
Elaine Stritch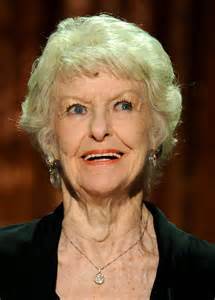 Elaine Stritch, who was closely identified with the Sondheim song "The Ladies Who Lunch" (Company) and a well-known Broadway actress, had a long career in the theatre. She began acting in 1944, made her Broadway debut in 1946, and last appeared on The Great White Way in 2011 in the revival of A Little Night Music. She played in 19 Broadway shows, plus many other productions, including national tours, at off-Broadway venues, and regional theatres. Stritch was known for many things, including her drinking, forthrightness, and brassy demeanor. In 1971, she won the Tony for Company. She also received a Tony in 2001 for her one-woman show Elaine Stritch at Liberty, where she intimately chronicled her life, including her close relationship with alcohol. Stritch was a dynamic performer who won acclaim in both musicals and straight plays, receiving Tony nominations for her work in Bus Stop (1955) and in the 1996 revival of Edward Albee's A Delicate Balance. Stritch and her frustrations in the recording of the Company cast album can be seen in the documentary about the creation of that album. Her failed attempts to nail "The Ladies Who Lunch" are painfully chronicled, and her final triumphant recording of the song ends the film on an up note. Elaine Stritch was a one-of-a-kind performer who loved Broadway. She died in her sleep on July 17th. She had been battling stomach cancer and was suffering from diabetes. She was 89.
Missing Them
The 10 people chronicled in this two-part series will be greatly missed by many. Each of these artists brought unique talents, refined skills, and an enthusiasm for creativity to their work. We were blessed to have had them work in the theatre.