Recently, we previewed three new musicals coming to Broadway, all offering group discount tickets. They were An American in Paris, Doctor Zhivago, and The Visit. We have four more musicals that are coming to Broadway this spring. Those are Fun Home, It Shoulda Been You, Something Rotten!, and The Heart of Robin Hood. Here's a peek at each of these shows, all four of which are offering group tickets at up to 45% off the single ticket price.
Fun Home
Preview: Apr 4th, Open: Apr 22nd
Based on the graphic novel by Alison Bechdel and with music by Jeanine Tesori (Shrek The Musical and Violet) and book and lyrics by Lisa Kron (2.5 Minute Ride and Well), Fun Home tells the story of Alison. Alison is a graphic novelist who comes home. Home is the Bechdel Funeral Home. The occasion is the death of her father.
In returning home, she must deal with an array of issues, many of which swirl around her relationship with her enigmatic dad. He was hot tempered, brilliant, and held deep secrets. He also greatly defined Alison's life and future. Through her investigation of her past and in coping with disturbing, unanswerable questions about her father's veiled desires, Alison is able to define herself and come to terms with who she is and where she may be headed.
It Shoulda Been You
Preview: Mar 17th, Open: Apr 14th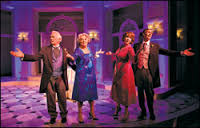 Directed by David Hyde Pierce and starring Tyne Daly, It Shoulda Been You is a musical comedy in which a Jewish girlfriend and Catholic boyfriend are about to tie the proverbial interfaith knot. They look to have the perfect wedding, which will serve as their gateway to an equally perfect marriage.
Then again, this is a musical comedy, and that means that perfection is about to be completely compromised. The bride's ex-boyfriend arrives on the scene and secrets are revealed, plots are hatched, and what was to have ended happily ever after now seems to be lurching towards disaster. However, this is a musical comedy, and that means that it does end happily.
Something Rotten!
Preview: Mar 23rd, Open: Apr 22nd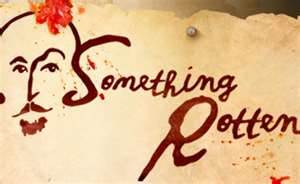 Imagine, musical comedy being born in the age of William Shakespeare. That's the basic premise of this musical comedy set in Elizabethan England in which two upstart writers decide to dethrone the egotistical Bard of Avon. But they need a fresh and new idea! In Something Rotten! that idea is to combine a stage play with music and lyrics, creating a whole new stage animal.
Directed and choreographed by Casey Nicholaw (Aladdin, Book of Mormon), Something Rotten! is a romp of a musical comedy. Brothers Wayne Kirkpatrick and Karey Kirkpatrick have created the music and lyrics and Karey Kirkpatrick and John O'Farrell have written the book. Karey Kirkpatrick's credits include the screenplays for James and the Giant Peach, Chicken Run, The Spiderwick Chronicles, Charlotte's Web and The Hitchhiker's Guide to the Galaxy.
Wayne Kirkpatrick's work includes the song "Change the World" (1998 Grammy, Song of the Year, written with Tommy Sims and Gordon Kennedy) and innumerable popular song that have been recorded by various artists including Faith Hill, Garth Brooks, Babyface, Amy Grant, Joe Cocker, Kathy Mattea, Martina McBride, Wynonna Judd, Trisha Yearwood, Bonnie Raitt, and Eric Clapton. John O'Farrell, co-writer of the book, is a British writer who has worked on numerous British and U.S. TV and film projects.
The Heart of Robin Hood
Preview: Mar 10th, Open: Mar 29th, Close: Apr 23rd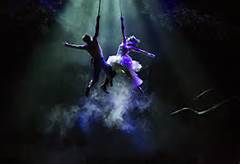 The Heart of Robin Hood, with music by the popular and acclaimed band Parsonsfield and book by David Farr, and lyrics by Parsonsfield and Farr, comes to Broadway for a limited run. This is a big musical with well-honed stage combat and stunts, engaging characters, a great story, and wonderful music.
The musical reveals Robin Hood to be a crook but not, at first, an altruistic one. And his band of men is anything but merry. However, Marion manages to change all that, as Robin is transformed in this musical and goodness reigns amongst those who are beleaguered by Prince John.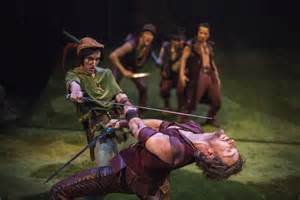 Parsonsfield, which was formerly known as Poor Old Shine, is a five-piece Americana band from Connecticut. They utilize a rowdy, rock-'n'-roll spirit and combine it in a unique way with bluegrass and folk influences. They have transformed all preconceptions about what people think banjos and mandolins should sound like. David Farr is the author of The Heart of Robin Hood and is a British stage director, playwright, and Associate Director of the Royal Shakespeare Company. Parsonsfield performs the music live for this show.
More to Come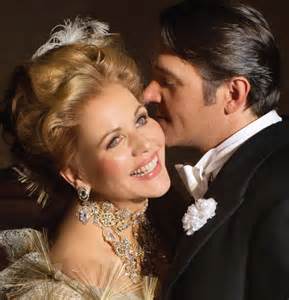 For Broadway group discount tickets to these and all shows on The Great White Way, contact All Tickets, Inc. at 1-800-922-0716. Next up, we will preview three Broadway comedies and a drama, Living on Love, Fish in the Dark, and Hand to God, cover are the comedies and Airline Highway is the new drama. If you have questions about anything and everything NY and are thinking of or planning a group trip, please contact us. The staff at All Tickets, Inc. will be glad to help you plan and facilitate every part of the NYC adventure.