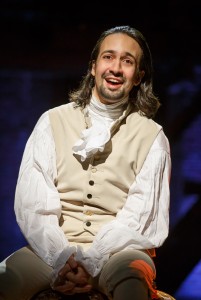 The new Broadway theatre season is starting to take shape, and it's clear even this early in the process that there will be a lot of interesting and exciting shows headed to The Great White Way. Group tickets can save you a lot of cash, and All Tickets, Inc. can save you even more with our Best Broadway Group Comp Deal, which offers groups free tickets. Plus, you can get even more savings when you purchase various additional experiences, services, and products from us. Get information on this money-saving offer.
Hit Musicals
There's a wealth of hit musicals coming to Broadway, including the popular Off-Broadway rap musical Hamilton developed by In the Heights creator Lin Manuel Miranda. The new work sold out its run at the Public Theatre and will transfer to Broadway in late summer for an open run.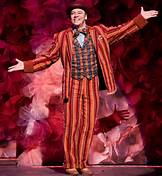 Also coming to Broadway for the 2015-2016 season is the revival of what is one of the greatest and most beloved American musicals, Fiddler on the Roof. Fiddler on the Roof, the story of the milkman, Tevye, and his family in czarist Russia, stars Broadway favorite Danny Burstein. In its original run, it became the first musical to offer more than 3,000 performances on Broadway. Written by Bock and Harnick, this classic will preview in November.
Another Bock and Harnick musical, She Loves Me, is slated to be revived on The Great White Way. The light-hearted musical will star Laura Benanti as Amalia and Josh Radnor as Georg. The production dates have not yet been announced for She Loves Me.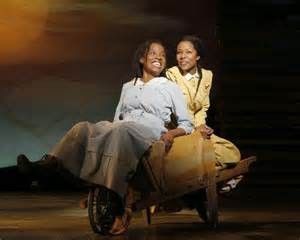 After a successful London remounting, a revised version of The Color Purple will also be making its way to Broadway. The show, which will preview in November, will feature Cynthia Erivo in the lead role. Erivo, who starred in the London production and received rave reviews, will be making her Broadway debut.
Take advantage of All Tickets' Best Broadway Group Comp Deal when you order your tickets to these shows. Remember that to receive your free tickets, you must get your group tickets from All Tickets, Inc.
More Musicals
Also coming to the Broadway stage for the first time will be the musicals Allegiance, Amazing Grace, On Your Feet, School of Rock, and Tuck Everlasting. Three of the shows focus on some aspect of the American experience.
Allegiance tells the story of Japanese Americans who have been placed in a World War II internment camp and one young man's call to patriotic duty. It is a musical that explores various questions concerning prejudice, love of country, family, and war. Amazing Grace looks at a young man's struggle with his conscience as he deals with the fact that his family is active in the slave trade. Will he continue in the family business or will he attempt to change his life and society? On Your Feet tells the inspiring and uplifting real-life tale of Gloria and Emilio Estefan and the Latino experience in America. It includes a rich catalogue of hit songs made famous by the singer.
One film-based musical, School of Rock, and another novel-based show, Tuck Everlasting, will also be on Broadway. School of Rock, which takes as its source the hit comic movie starring Jack Black, includes music by Andrew Lloyd Webber and a book by Downton Abbey creator Julian Fellows. Tuck Everlasting, which takes as its source material the best-selling, award-winning novel by Natalie Babbitt, focuses on the character of Winnie Foster. In the show, Foster discovers the magical secret of the Tuck family, and in doing so, finds her life changed forever.
Get Free Tickets
Remember that as long as you order your group tickets to any of these new productions or any that are currently on Broadway by August 31, 2015, you will be able to utilize our Best Broadway Group Comp Deal. For more information on this special and unique promotion, on all Broadway shows, and on anything and everything New York, please contact All Tickets, Inc. by calling 1-800-922-0716.