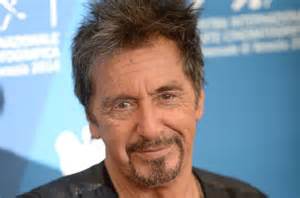 All Tickets, Inc. Best Broadway Group Comp Deal includes all of the most exciting, new shows that are coming to Broadway for the 2015-16 season. Two new plays with big name stars will be on the Broadway boards this season, as will a musical based on the best selling novel Tuck Everlasting.
The plays are China Doll, a new show by David Mamet and starring Al Pacino, and Misery, with a script by William Goldman, starring Bruce Willis. Willis will be making his Broadway debut in Misery, which is based on the Stephen King novel and the hit movie of the same title.
China Doll
China Doll is the story of billionaire Mickey Ross (Pacino) who is about to get married to a beautiful, young woman and go into semiretirement. Just before Mickey is about to dash off to his new life his assistant, played by Fran Kranz, fields a phone call that makes him pause and turn his life towards a new direction. China Doll, which will be directed by Pam MacKinnon (Who's Afraid of Virginia Woolf? and Clybourne Park), will preview Oct. 20, 2015 and open Nov. 19, 2015.
Misery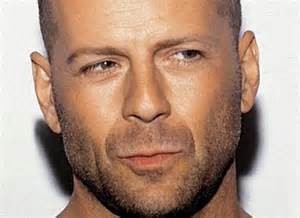 Misery is a frightening tale about novelist Paul Sheldon and an unfortunate car accident he's involved in on a snowy New England road. At first all seems fine, as Annie Wilkes, Sheldon's biggest fan, rescues him from the wreck. But Annie also rescues his latest manuscript from the car.
The new novel focuses on a character named Misery, who Sheldon has serialized in a string of romantic novels. When Annie realizes that the character she loves so much is about to be killed off, she holds the novelist hostage, wanting him to save the lead character from her demise.
Willis (Sheldon), who is known for his work in films including the Die Hard series, will be joined by Elizabeth Marvel (Annie). Marvel has been seen in numerous Broadway shows including Picnic, Seascape, and Top Girls. Will Frears, whose New York credits include Still Life, Rainbow Kiss, and Year Zero, will direct. Misery, which will open in fall 2015, has not yet set its dates.
Tuck Everlasting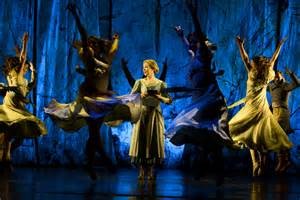 The new musical Tuck Everlasting is schedule to preview Mar. 19, 2016 and open Apr. 17, 2016. Tony Award® winner Casey Nicholaw (Something Rotten, Aladdin, The Book of Mormon) will direct and choreograph the show which features a book by Tony Award® nominee Claudia Shear (Dirty Blonde), music by Chris Miller (The Burnt Part Boys), and lyrics by Nathan Tysen (The Burnt Part Boys).
The musical, which is based on the best-selling, award-winning novel of the same name by Natalie Babbitt, asks the question, "If you could live forever, would you?"
When Winnie Foster discovers the magical secret of the Tuck family, she embarks on an extraordinary adventure that will change her life forever. This is a journey unlike any other and one that audiences will forever remember as they discover the essence of love, family and living life to the fullest.
Contact All Tickets Inc. for Group Sales and Comps
All Tickets, Inc., which has the lowest group prices available on all Broadway shows, is doing something no other licensed group ticket seller is doing in NYC. That is offering groups free tickets when you purchase your Broadway tickets through us. This offer ends August 31, 2015 and is good for any performance, show, and time. For more information on our exclusive Best Broadway Group Comp Deal click here or call All Tickets Inc at 1-800-922-0716.