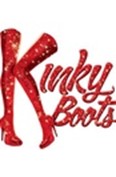 It's that time of year again for New York and Broadway- the Tonys are upon us. All Tickets, the leader in Broadway group sales deals, comps and discounts, is taking next week to consider the Tonys. We'll look at Tony history, what's nominated this year and consider possible winners. Also next week, our Theatre Trivia Tweets will focus on the Tony Awards. It's a Tony week all next week!
Comps for Tony Nominated Kinky Boots
The musical Kinky Boots leads the Tony nods with 13 nominations. Please note that along with Broadway group discounts, All Tickets' group sales agents have free tickets for those who book their Kinky Boots tickets through us. This comp offer ends May 31, 2013. Comps are offered to schools, educators and camps at the rate of 1 complimentary ticket for every 25 purchased (up to 4 comps per group per performance booked) and for tour and group operators at 1 comp for every 30 bought (up to 4 comps per group per performance booked). That is the best group deal in town on Broadway's new big hit musical Kinky Boots.
Free Tickets Vanya & Sonia & Masha & Spike
All Tickets also has comps for the six-time Tony nominated play Vanya & Sonia & Masha & Spike. This new comedy by Christopher Durang has the most Tony nods of any straight play. With three actors being given the Tony nod, including David Hyde Pierce, and nominations for best direction and play, Vanya & Sonia & Masha & Spike looks to be a contender next week. The same comp ticket deal that we are offering for Kinky Boots is also being provided to those who book their seats to Vanya & Sonia & Masha & Spike through All Tickets by May 31, 2013.
Keep in Touch with Us!
All Tickets Inc., which has also included the upcoming Broadway musical Big Fish in its comp promo offer, provides its clients with the best Broadway ticket deals, great comp promos and premium personalized service. Whatever your group needs when coming to New York and the surrounding region we're ready to serve you.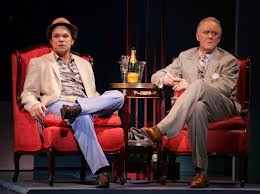 Be sure to follow our Tony blog and connect with our Trivia Tweets next week. In fact, you should simply stay in touch with All Tickets Inc. before, during and after Tony week so you're always informed about the latest and best discounts and deals on all Broadway shows. For more information on our latest comp deal, which ends in just a few days, follow this link. To contact All Tickets directly call 1-800-922-0716 or visit out contact page on the web. All Tickets has New York's total group experience.
The Tonys will be held on Sunday night, June 9, 2013 at Radio City Music Hall. They are being broadcast on CBS TV at 8 pm.