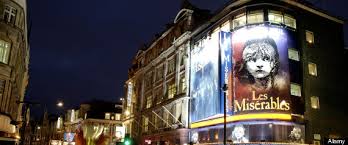 Les Miserables (Les Miz) is coming to Broadway. It's official! Group sales for the 25th anniversary revival of Les Miz look to be big. Group discounts for the Broadway revival offer great opportunities for school, educator, tour groups and more to see what will be a blockbuster production. The musical will open on Broadway in the spring of 2014.
Reimagined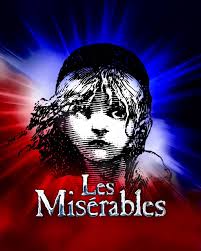 Producer Cameron Mackintosh has announced that Les Miserables will return to Broadway. This is his acclaimed 25th-anniverary production which features fresh scenic and narrative elements, and new orchestrations. The show has been successfully touring the U.S. as well as the U.K, France, Spain, Japan and Korea. The latest version will also soon open in Canada, Spain and Australia. Previews on Broadway begin March 1, 2014 and the show will open March 23, 2014. It will play at the Imperial Theatre.
First Broadway Run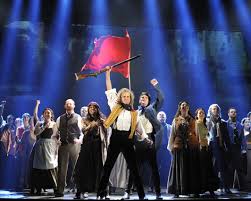 Group discount sales for the Broadway revival may hit a fever pitch as they did during the initial NYC run of Les Miserables. The musical, which opened March 12, 1987 on Broadway, ran for 6,680 performances, closing May 18, 2003. The show was nominated for a dozen Tonys and won Best Musical and Best Score, amongst others.
The score includes many recognizable, popular songs, such as "I Dreamed a Dream," "On My Own," "Stars," "Bring Him Home," "Do You Hear the People Sing?," "One Day More," "Empty Chairs at Empty Tables," and "Master Of The House."
The dynamic staging, huge theatrical effects, massive score and adroit performances made Les Miserables a huge favorite amongst theatregoers. The film, which came out this year and was a box office hit, has certainly rekindled interest in the musical.
Save with Group Tickets
The new production of Les Miz on Broadway should be magnificent and pricey. Contacting Broadway group sales at All Tickets Inc. and securing discount tickets is the best way to curtail costs while securing the best possible seats. The rush to see Alain Boublil and Claude-Michel Schönberg's Les Miserables should be considerable. Early prices tend to be lower and reserving and purchasing before the mad rush is a good idea. Call All Tickets at 1-800-922-0716 for information on the new production of Les Miserables. Casting will be up coming. We'll have another update on this exciting revival in the next few weeks.