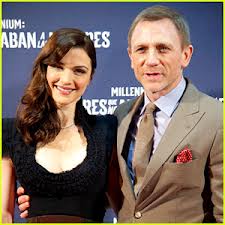 Harold Pinter's play Betrayal should be on your Broadway group ticket list. Directed by Mike Nichols, Betrayal looks to be a powerful Broadway group experience. Nichols, who has won 10 Tonys, directs real life husband and wife Daniel Craig and Rachel Weisz in this drama about a married couple and their good friend. Weisz, who is an Oscar winner, will play Emma and Craig has been cast as Robert. Playing the third role in the play, a literary agent named Jerry, is Rafe Spall.
Limited Broadway Engagement for Betrayal
Groups wanting Broadway discount tickets should act early as Betrayal is booked for an engagement that's scheduled to end January 5, 2014. The play premieres on October 1, 2013 and will open November 3, 2013. The last time Betrayal played Broadway was in 2001. It premiered on the London stage in 1978 and is considered by many to be one of Pinter's most accomplished works.
There are a lot of heavyweights involved in this production. Along with one of Broadway's most celebrated directors, Nicholas, the creative team includes Ian MacNeil (scenic design), Ann Roth (costume design), Brian MacDevitt (lighting design) and Scott Lehrer (sound design).
The Story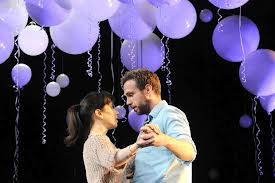 The story of Betrayal focuses on three people- Robert and Emma, who are married, and one of their very best friends, Jerry. Told in reverse chronology, the drama details the lives of the three who purport to be friends but who constantly deceive and work against one another. In the play, Emma and Jerry have had a longtime affair, deceiving Robert. As the story works backwards, we discover a growing number of lies, deceptive behavior and malice that defines the relationships between the three characters. Betrayal asks poignant questions about honesty, love and friendship.
Betrayal Cast
Craig last appeared on Broadway in 2009 starring with Hugh Jackman in A Steady Rain. His film career, which is extensive, includes three James Bond titles, The Girl with the Dragon Tattoo, Infamous, Road to Perdition and Munich.
Making her Broadway debut in the Pinter play will be Oscar winner Weisz. Weisz starred in the West End production of Suddenly, Last Summer. She received an Olivier Award for the 2010 West End revival of Tennessee Williams' A Streetcar Named Desire. Her notable film credits include The Deep Blue Sea, The Constant Gardener, Oz the Great and Powerful, The Bourne Legacy, The Whistleblower and The Lovely Bones.
Spall, who with Betrayal will also appear on Broadway for the first time, most recently starred on stage in Constellations for which he received an Olivier nomination as Best Actor. He has been in various films, including Prometheus, Life of Pi, Shaun of the Dead, Hot Fuzz, Anonymous and One Day.
Broadway Group Sales for Pinter
Betrayal group tickets for the Broadway revival are available through All Tickets Inc. group sales agents. Our Broadway group sales personnel can secure the best possible seats at the best group discount prices. This revival of Betrayal looks to a premium Broadway experience for groups that want to see finely directed and acted drama. Call All Tickets Inc. at 1-800-922-0716 for more information on this show and all shows on Broadway and Off-Broadway.