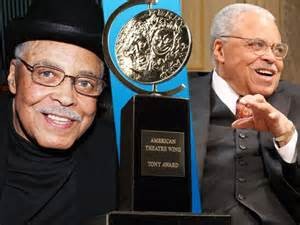 Broadway will see the revival of two honored American plays, A View From the Bridge and The Gin Game. The revival of Arthurs Miller's A View from the Bridge is a transfer of the award-winning production that was first produced on London's West End. The Gin Game is an American production starring two-time Tony winner James Earl Jones and Tony winner Cecily Tyson. The Miller play will preview October 21, 2015 and has been scheduled for a limited run, closing February 21, 2016 while The Gin Game will premiere September 21, 2015 and open October 13, 2015.
A View from the Bridge
The production of A View from the Bridge that is coming to The Great White Way has received numerous plaudits and awards, including three Olivier Awards. There's a lot of excitement concerning this production which will play at the Lyceum Theatre in NYC.
Arthur Miller's tragedy was first produced in 1955 on Broadway where it ran for 149 performances. Although not successful when it was first produced, revivals have received numerous awards, including the 1998 Drama Desk Award for Outstanding Revival of a Play, 1998 Tony Award for Best Revival of a Play, 2010 Drama Desk Award for Outstanding Revival of a Play, and 2015 Olivier Award for Best Revival, Best Actor (Mark Strong), and Best Director (Ivo van Hove).
The play tells the story of dockworker Eddie Carbone and his obsession with his wife's 17-year-old niece, Catherine. This is an intense, moving, and violent drama that ends tragically for Carbone, as he is unable to escape from the passions that drive his actions. Mark Strong and Phoebe Fox reprise the roles of Eddie Carbone and Catherine respectively, which they both played on London's West End.
The Gin Game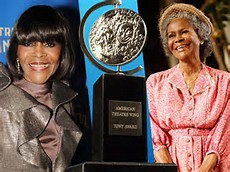 The revival of D.L. Coburn's The Gin Game will feature two of America's greatest actors, James Earl Jones and Cecily Tyson. Jones, who has been nominated for numerous Tonys and won for The Great White Hope and Fences, and Tyson, who received her Tony for the revival of A Trip to Bountiful, will perform the play at the Schoenfeld Theatre.
The Gin Game received the 1978 Pulitzer Prize for Drama and was nominated for the 1978 Drama Desk Award Outstanding New Play, 1978 Tony Award for Best Play, 1997 Drama Desk Award Outstanding Revival of a Play, and 1997 Tony Award for Best Revival of a Play.
The play tells the story of Weller Martin and Fonsia Dorsey who meet at a retirement home and begin playing gin. Fonsia knows nothing about the game so Weller begins to teach her. She is an amazing pupil, as she starts to beat her teacher at every hand played. As the play progresses, the two new friends begin exposing one another's failures, disappointments, and weaknesses. The Gin Game is a poignant and beautifully written drama.
Group Ticket Sales and Comps
Contact All Tickets, Inc. today for group discount tickets sales and for information on our Best Broadway Group Ticket Deal. Any group that purchases 30 tickets or more (or if buying another service or product from ATI, 25 tickets of more) qualifies for free tickets as long as they book by August 31, 2015. Contact is today at 1-800-922-0716 for more information on these and all Broadway shows and to order your group discount tickets.