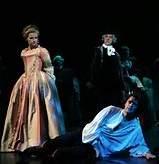 There are numerous new musicals coming to Broadway in summer and fall 2015. These include various shows that have seen success outside of New York. Included are three dramatic shows and one comedy. Broadway, which will welcome these musicals starting in September, will see some diverse offerings as the new theatre season opens.
For those groups that buy their Broadway tickets through All Tickets, Inc. there's an extra benefit beyond the cost savings they will realize through their group discount. That extra benefit involves receiving free tickets for any Broadway show if groups purchase their tickets through All Tickets, Inc. by August 31, 2015. For information on our Best Broadway Group Comp Deal please click here. For more information on the new shows that will arrive soon, please continue to read this blog.
Allegiance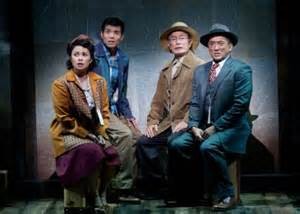 Allegiance is a story of honor, love of country, and prejudiced. Set during World War II, this new musical focuses on a young Japanese-American man and his extended family as they are sent to a U.S. internment camp. The young man wants to and does serve his country against the Japanese despite the fact that he and his relatives are treated so terribly by the U.S. government. This musical is told as a memory and stars Star Trek's George Takei. It previews October 6 and opens November 13, 2015.
Amazing Grace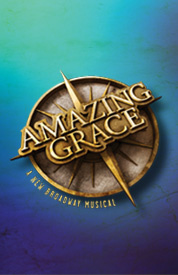 The new musical Amazing Grace tells the true story of John Newton, a man of conscience who must decide if he will follow in his father's footsteps and continue to trade in slaves or if he will forgo what he sees as an immoral business. Newton, who penned the famous spiritual Amazing Grace, is a man in conflict who possesses dignity, honor, and loyalty. These qualities clash as he attempts to resolve his inner and outer conflicts. Amazing Grace previews June 25 and opens July 16, 2015.
On Your Feet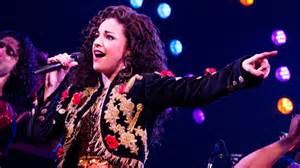 On Your Feet is the story of Gloria and Emilio Estefan and their struggles and triumphs in America. The musical, which includes some of Estefan's most popular songs, such as "Rhythm Is Gonna Get You, "1-2-3," "Mi Tierra," and "Conga," is the tale of two Latinos who had a mutual dream that they pursued and, ultimately, lived. This is an inspiring piece of musical theatre that will thoroughly captivate and entertain. On Your Feet previews October 5 and opens November 5, 2015.
School of Rock
Based on the movie of the same name, the musical School of Rock offers audiences a main character who is a loser. The audience ends up rooting for this character who is named Dewey Finn. Finn, who wants to be a rock star but has been tossed out of his band, poses as a substitute teacher at a prestigious prep school. It's then that he realizes his students have the musical talent to create a band with him as the leader. Finn hopes to win the big prize in the battle of the bands contest and take the money to get his life back in order. The new musical includes music by Andrew Lloyd Webber, lyrics by Glenn Slater and Webber, and a book by Julian Fellows. It previews November 2 and opens December 6, 2015.
Save More with All Tickets
You can realize even more savings through All Tickets, Inc. if you book another service, event, or experience through us. Enjoy deep discounts on:
Broadway shows
Off-Broadway shows
Hotels (NYC and NJ)
Restaurants
Step On Tours
Educational experiences
Backstage tours
Maritime Experiences
Museums
Landmarks
Historic sites
Talkbacks
Gardens
Tour buses
And much more
All Tickets, Inc. can book your group into anything and everything New York and at a great discount. Contact us today at 1-800-922-0716 and we will take care of everything for your next NYC group experience.