All Tickets Inc., which affords groups THE TOTAL NEW YORK EXPERIENCE, has the best deals on Broadway discounts for students and groups and is offering a special COMP PROMO for all incoming shows, including Matilda the Musical and the Broadway revival of Annie. At All Tickets we separate ourselves from the competition through our total commitment to service, our exclusive special deals and our ability to give you more for your money.
COMPS to Matilda and Annie
Business has been brisk, as groups have been responding to our COMP PROMOTION. Groups are interested in knowing why we are offering COMP tickets and no one else is. How are we able to offer the best deals on Broadway show tickets to musicals such as Annie and Matilda? Here are some of the questions we get and our answers.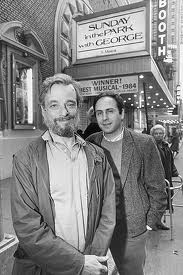 "When All Tickets gives COMPS do you somehow charge extra for the other tickets?" The answer is "no." Our group ticket prices are the lowest you will find and there are NO EXTRA CHARGES..

"Why do you have COMP tickets when no one else does?" The answer is simple—we purchase your comp tickets. That's right. If you buy 30 tickets at $69 per ticket, then we purchase an additional one for you at the same price.

"If it costs you money, why are you offering COMPS?" The answer comes down to two things. The first is we see it as a way to say to you, we want your business and we are serious about attracting and keeping it. The second is it's an incentive and if it got your attention and brought you to us and you purchased your tickets from us, then we are on our way to creating a long term relationship with you.
"So you're in this for the long run?" We are in this for the long run and we want you to be in it for the long run with us. We want to engender brand loyalty.
Two Great Shows
It's true that we are providing COMP TICKETS to all incoming shows, including the musicals Bring It On, Fela!, Chaplin and Rebecca and the plays Whose Afraid of Virginia Woolf, Fat Pig and The Anarchist, but we've seen exceptional interest in Annie and Matilda. Annie has a solid reputation and is a Tony winner of great magnitude and Matilda is the most honored musical to ever grace the British stage. These facts are partly responsible for the keen interest in these two Broadway shows.
Hope, The Good Fight, Triumph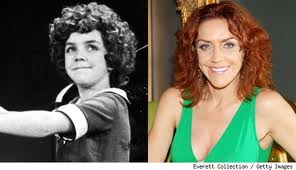 Both Annie and Matilda contain hope, the good fight and the triumph of the underdog over the bully. These aspects and themes, which are focused on girls achieving the extraordinary, are keenly interesting, moving and inspirational to audiences. Both musicals are wonderful family shows that will take you on a rollercoaster ride that ultimately ends happily. They teach important lessons, have great stories and are winners through and through.
Music, Lyrics, Story and Characters
The music from Annie is stirring Broadway fare and the compositions for Matilda are simply wondrous. At times the lyrics for both are clever and at other times moving but they are always genuine. And the stories and characters are larger than life, which helps to make them highly theatrical and amazingly interesting.
Join All Tickets at the Theatre
All Tickets</em> wants to accompany you to the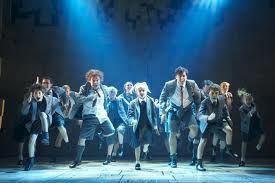 theatre. We'll personally handle your ticket order, making sure that you get what you request, and we'll give you, absolutely free, 1 COMP for every 30 tickets paid (up to 4 total). Plus, for groups of 50 or more, we will secure extra discounts on dining and attractions. We will see to every detail of your trip to New York, whether it's for the day, overnight or numerous days and nights. Yes, we can also get you great accommodations at a value-based discount.
Our free tickets are a hit and our volume discounts are saving groups hundreds of dollars. Contact us today for the best service, deals and extra discounts. Discount tickets and COMPS for Annie, Matilda and other Broadway shows are yours, as well as savings on attractions, maritime experiences, dining and hotels. Call us at 800-922-0716 or visit us on the web using this link.