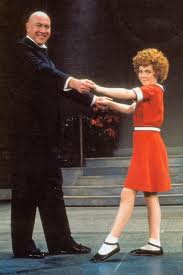 All Tickets, which has great deals on student discounts (starting at $39.00) and other group tickets for Annie, is looking at the history of the original production of the musical and its former cast members. As groups have contacted us to take advantage of our exclusive COMP PROMO, we're struck by how many of them remember former young actresses who played Annie in the original Broadway production, which was directed by Martin Charnin. In 1977, Annie won 7 Tonys, including Best Musical, and 7 Drama Desk Awards. It ran for close to six years.
Original Cast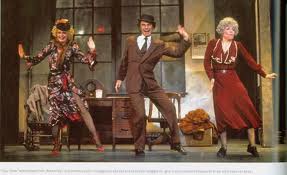 Of the original Annie cast, three were nominated for their performances. Reid Shelton, who played the role of Oliver Warbucks for six years, was nominated for Best Performance by a Leading Actor in a Musical. He did not win. Two actresses, Andrea McArdle as Annie and Dorothy Loudon as Miss Hannigan, received nominations for Best Lead Actress in a Musical. Loudon won the Tony.
But it was McArdle who created a name for herself as Annie. As it is for many child stars, that role would be a tough one for her to leave behind.
http://www.youtube.com/watch?v=7i1RjfAmVtg&feature=plcp&list=PL9C22BDD46B7FC5E4
McArdle sings Tomorrow and later in the video the orphans, with Danielle Anne Brisebois, tear up the place.
The cast of orphans also included a young performer who would go on to be a TV star. It was Danielle Anne Brisebois (Molly). She was the youngest and smallest in the cast. Her dance moves energized the house in Hard Knock Life. She went on to star in All in the Family and in the spinoff Archie Bunker's Place. She is now 43 and continues to have a productive acting and singing career.
Many More Annies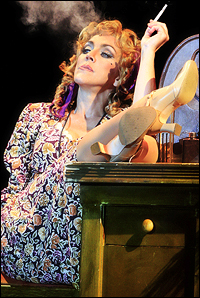 Many think that McArdle was the original Annie. She was not. The first Annie was Kristen Vigard who was cast in the role for the premiere at the Goodspeed Opera House prior to Broadway. But producers felt she was too sweet to play the street-smart orphan and McArdle moved up from being an orphan to replace her. Vigard became the Broadway understudy for the lead role.
There were many different little girls who played Annie in the original run, including early cast member Shelly Bruce who first played Kate. Allison Smith was the fourth Annie. Alyson Kirk was the first to play Annie on Broadway after initially going on national tour with the show. Sarah Jessica Parker, of Sex and the City fame, played the role of July on Broadway before being cast as Annie.
A New Deal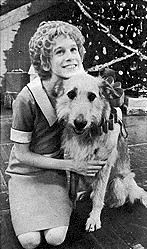 The latest Broadway revival of Annie is a whole new deal as James Lapine directs and book writer Thomas Meehan is at work revising the script. The production will be at the Palace Theatre with Lilla Crawford as Annie, Katie Finneran as Hannigan and Anthony Warlow playing Oliver "Daddy" Warbucks.
Annie is an optimistic show that has a whole lot of heart, energy and theatricality. It's a great family show and is wonderful for schools. Along with student discounts and low-priced tickets for other groups, All Tickets COMP PROMO continues as groups receive 1 COMP for every 30 purchased (up to 4 per group; this offer expires September 30, 2012). Oh, wait a minute! Check our newsletter, Tweets and this blog for an extra special PROMO on Annie and Matilda! Warning—it will be a great deal and extremely time sensitive! You can contact us ahead of time at 800-922-0716 or through this link for information on our New Deal!