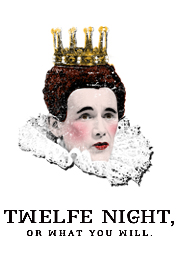 This production of Twelfth Night, done in rep with Richard III, is unique for this day and age in that all roles, as they were in Shakespeare's time, are played by men. The production, which was first mounted in London, stars Tony Award winner Mark Rylance as the as the suddenly love-struck noblewoman Olivia. Featuring music, played live by musicians on traditional Elizabethan instruments in a gallery above the stage, the both productions are lit almost entirely by 100 on-stage candles.
Synopsis
Shakespeare's Twelfth Night is filled with love, disguise, trickery, and humor. Outlandish characters, extreme emotions and cunningly clever comedic plots are all a part of one of Shakespeare's most loved comedies. (Note: Twelfth Night will be performed six times per week and Richard III two.)
MAKE A CONNECTION
ATI Blog: Read about discounts on Broadway shows, NYC and NJ attractions and more.
Pinterest: We've got great boards with fantastic pins on Pinterest.
ATI Facebook: We're also on Facebook, please join All Tickets.
SHOW FACTS
Cast
Olivia Mark Rylance
Viola/Cesario Samuel Barnett
Malvolio Stephen Fry
---
Creative
Written by William Shakespeare
Director Tim Carroll
---
For a Theatre Profile, Seating Chart and Google Map click on the theatre name.
The Belasco Theatre
111 West 44th Street
New York, NY 10036
Preview: Oct. 15, 2013 Open: Nov 10, 2013 Status: Open, in rep with Richard III.