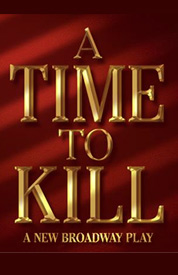 Based on the best seller by John Grisham, the powerful and poignant drama A Time to Kill comes to Broadway. Prejudice, oppression and the quest for justice in America are some of the themes that are explored in A Time to Kill.
Synopsis
A black man in the south has decided to take the law into his own hands. The black man, Carl Lee Hailey, has avenged the sexual assault of his young daughter by white men, and now defense lawyer Jake Brigance must see that he gets a fair trial. Brigance has to win over Hailey, take on a tough, seasoned district attorney, and fend off attacks from those on both sides of the issue. Set in the Deep South, A Time to Kill is a tense, taut, emotional drama.
MAKE A CONNECTION
ATI Blog: Read about discounts on Broadway shows, NYC and NJ attractions and more.
Pinterest: We've got great boards with fantastic pins on Pinterest.
ATI Facebook: We're also on Facebook, please join All Tickets.
SHOW FACTS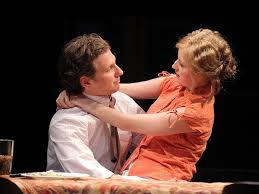 Cast
Jake Brigance Sebastian Arcelus
Carl Lee Hailey John Douglas Thompson
Judge Noose Fred Dalton Thompson
---
Creative
Based on the novel by John Grisham
Adapted by Rupert Holmes
Director Ethan McSweeny
Set Designer James Noone
Costume Designer David C. Woolard
Lighting Designer Jeff Croiter
Sound Designer Lindsay Jones
Projection Designer Jeff Sugg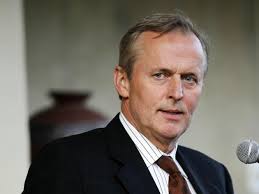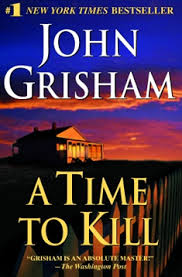 ---
For a Theatre Profile, Seating Chart and Google Map click on the theatre name.
The John Golden Theatre
252 West 45th Street
New York, NY 10036
Preview: Sep. 28, 2013 Open: October 20, 2013 Status: Closed, Nov 17, 2013