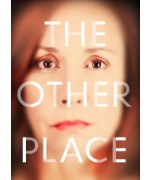 The Other Place is a gripping play filled with uncertainty and mystery. Set on Cape Cod, the play moves from time and place with fluidity and offers viewers insights through a fragmented story masterfully told. The Other Place stars Laurie Metcalf, Daniel Stern, Zoe Perry and John Schiappa.
Synopsis
The Other Place is the story of Juliana Smithton, a leading neurologist who is on the brink of making a major breakthrough in the treatment of Alzheimer's patients. Everything seems to be perfectly in place for Smithton as she stands to deliver a lecture on her findings to colleagues at an exclusive gathering.
But then something goes wrong as Smithton, who is giving her talk at an upscale beach resort on Cape Cod, catches a quick glimpse of a young woman in the crowd. She is enigmatic and striking as she appears in a yellow bikini amidst a group in business suits. What is the truth, what is happening and what will the outcome be? Slips of memories collide, truths become blurred and contradictions accumulate in Smithton's Cape Cod cottage. The Other Place is an intriguing and powerful tale.
MAKE A CONNECTION
SHOW FACTS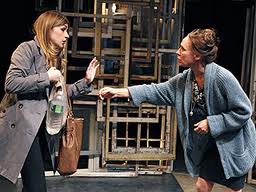 Juliana Smithton Laurie Metcalf
Ian Daniel Stern
The Woman Zoe Perry
The Man John Schiappa
Creative
Written by Sharr White
Director Joe Mantello
Set Designer Eugene Lee
Costume Designer David Zinn
Lighting Designer Justin Townsend
Projection Design William Cusick
---
For a Theatre Profile, Seating Chart and Google Map click on the theatre name.
THE SAMUEL J FRIEDMAN THEATRE
261 West 47th Street
New York, NY 10036
Preview: Dec. 11, 2012  Open: Jan. 10, 2013  Status: Closed Mar. 3, 2013