The late Nora Ephron takes us on an amazing journey in her play Lucky Guy, starring Tom Hanks. Lucky Guy explores graft-filled New York in the 1980s. It's the story of tabloid journalist and Pulitzer Prize winner Mike McAlary. McAlary opened the lid on police corruption in the city and continued to find himself in the middle of controversy throughout his career. Lucky Guy sees Hanks make his Broadway debut in the lead role of McAlary and is directed by Tony-winning director George C. Wolfe.
Synopsis
In Lucky Guy, reporter Mike McAlary is on the ride of his life as he takes on the cops in New York City and exposes the underside of corruption on the force. McAlary, who almost saw his career evaporate when he was sued for libel, had a noteworthy career and life, winning the Pulitzer Prize for his reporting of the Abner Louima case. Louima was a Haitian living in NYC who was arrested outside a Brooklyn nightclub in 1997and abused and forcibly sodomized with the handle of a toilet plunger by New York City police officers.
Lucky Guy offers an insightful portrait of the driven McAlary whose career was a rollercoaster ride that ended with his untimely death from colon cancer on Christmas Day, 1998. Tom Hanks makes his first ever Broadway stage appearance.
Hanks has had a long film career that includes Philadelphia, Saving Private Ryan and Sleepless in Seattle. Ephron is primarily known for her screenplays, including Sleepless in Seattle, Heartburn and When Harry Met Sally. Wolfe directed Angels In America: The Millennium Approaches (Tony Award) and Jelly's Last Jam (11 Tony nominations).
MAKE A CONNECTION
SHOW FACTS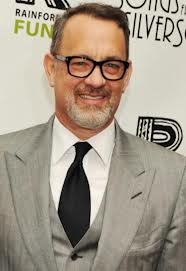 Cast
Mike McAlary Tom Hanks
Michael Daly Peter Scolari
Eddie Hayes Christopher McDonald
John Cotter Peter Gerety
Creative
Written by Nora Ephron
Director George C. Wolfe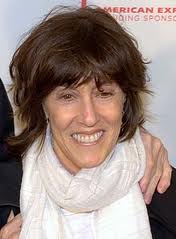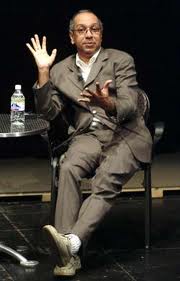 ---
For a Theatre Profile, Seating Chart and Google Map click on the theatre name.
THE BROADHURST THEATRE
235 West 44th Street
New York, NY 10036
Preview: Mar. 1, 2013  Open: Apr 1, 2013  Status: Closed July 3, 2013