Tony-winner Nathan Lane appears on Broadway in The Nance by Douglas Carter Beane. Lane, who won a Tony for his portrayal of Pseudolus in A Funny Thing Happened on the Way to the Forum and a Tony and Olivier for the role of Max Bialystock in The Producers, will play Chauncey Miles, a gay man who is a top nance performer. What's a "nance?" Read more to find out.
Synopsis
In The Nance, Nathan Lane plays an actor, Chauncey Miles, specializing in "nance" roles. A nance is a stock stage character of a campy homosexual man. Straight actors often played this type of character. What makes this nance different from others is that he is being played by a homosexual. According to the production company, The Nance is "the portrait of a homosexual man, living and working in the secretive and dangerous gay world of 1930s New York, whose outrageous antics on the burlesque stage stand in marked contrast to his messy offstage life."
Written by Douglas Carter Beane (writer of the book for the musicals "Lysistrata Jones" and "Xanadu" and the play "The Little Dog Laughed") and directed by three-time Tony-winner Jack O'Brien, who has directed the Broadway musicals The Full Monty and Hairspray, contemporary dramas such as The Piano Lesson, The Invention of Love and The Coast of Utopia, and a range of Shakespeare, The Nance offers keen insights through a dynamic stage performer.
MAKE A CONNECTION
ATI Blog: Read more about Nathan Lane here.
ATI Pinterest: See our Addams Family pin with Nathan Lane and Bebe Neuwirth. .
ATI Facebook: It's a great time to "Like" us on Facebook.
SHOW FACTS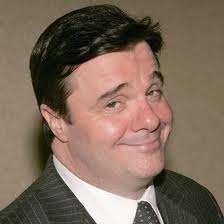 Cast
Chauncey Miles Nathan Lane
Creative
Written by Douglas Carter Beane
Director Jack O'Brien
Settings John Lee Beatty
Costumes Ann Roth
Lighting Japhy Weideman
Sound Leon Rothenberg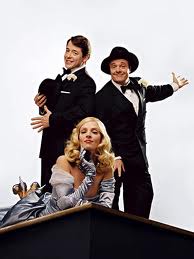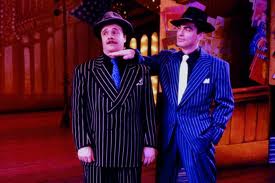 ---
For a Theatre Profile, Seating Chart and Google Map click on the theatre name.
THE LYCEUM THEATRE
149 West 45th Street
New York, NY 10036
Preview: Mar. 21, 2013 Open: Apr. 15, 2013 Status: Closed August 11, 2013