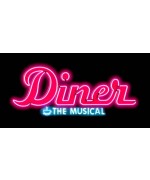 Diner, the popular movie by Academy Award and Emmy Award winner Barry Levinson that brought seven future stars to the screen in featured roles, will premiere on Broadway as a musical with book by Levinson and music and lyrics by Sheryl Crow. This nostalgic look at 1959 Baltimore focuses on six high school buddies in their twenties, as each finds their way in the world. Funny, touching and beautifully human, Diner is a beautiful story about friendship and the transition to adulthood.
Synopsis
The musical Diner, which is based on the movie of the same name, takes us back to what in some ways was a simpler age. It's Christmas in 1959 Baltimore and six high school friends now in their early twenties are facing adult responsibilities with uncertainty and trepidation. They still have their anchor, their old hangout the Fells Point Diner, and they still have each other. But for how long? Feeling the slow creep of time, the six stalwart friends cling to one another as they simultaneously prepare to let go and follow their individual paths.
The film Diner, which premiered in 1982, was written and directed by the musical's book writer Barry Levinson. The movie, which was part of Levinson's Baltimore Trilogy which also included Avalon and Tin Men, had a young cast that included Steve Guttenberg as Edward "Eddie" Simmons, Daniel Stern as Laurence "Shrevie" Schreiber, Mickey Rourke as Robert "Boogie" Sheftell, Kevin Bacon as Timothy "Fen" Fenwick Jr., Tim Daly as William "Billy" Howard, Ellen Barkin as Beth Schreiber and Paul Reiser as Modell. All of whom would go on to have significant careers in show business.  
The musical Diner will be directed by Kathleen Marshall and will preview on Broadway in spring 2012.
MAKE A CONNECTION
ATI Pinterest
: See our fun boards and great pins
right here
.
ATI Facebook
: "Like" us now on
Facebook
.
SHOW FACTS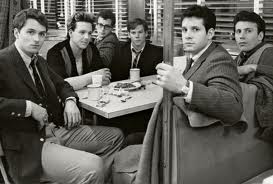 Cast
To Be Determined
Creative
Music by Sheryl Crow
Lyrics by  Sheryl Crow
Book by Barry Levinson
Director Kathleen Marshall
Musical Director Lon Hoyt
---
For a Theatre Profile, Seating Chart and Google Map click on the theatre name.
To Be Determined
Preview:  Spring 2013     Open:  Spring 2013  Status: Future, open run