The Assembled Parties
, which will star Tony nominee Jessica Hecht and Tony winner Judith Light, takes us to the  home of former movie star Julie Bascov (Hecht) and her sister-in-law Faye (Light).  The occasion is a traditional family holiday dinner. Tonight's dinner includes  a house guest who brings a new energy to the proceedings.
Set in the large, rambling apartment of the Bascov family in New York's Upper East Side, The Assembled Parties offers us a glimpse of a Jewish family with secrets to hide. We meet that family in 1980 as they hold their holiday dinner with a guest in attendance. The play, which spans 20 years, offers a complication that intensifies the family drama. It's a guest who will turn things upside down as he accidentally or perhaps purposefully insinuate himself into the family drama. Will the apparently accomplished and happy Bascov family see its world crumble apart?
ATI Pinterest
: "The Assembled Parties" playwright Richard Greenberg won the Tony in 2002 for
his play "Take Me Out.
"
ATI Facebook:
Why not
join us
on Facebook now?
SHOW FACTS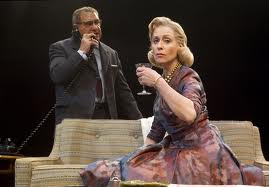 Cast
Julie Bascov Jessica Hecht
Faye Judith Light
Jeff Jeremy Shamo
Mort Mark Blum
Ben Sam Robards
Creative
Written by Richard Greenberg
Director Lynne Meadow
Settings Santo Loquasto
Costumes Jane Greenwood
Lighting Peter Kaczorowski
Sound & Original Music Obadiah Eaves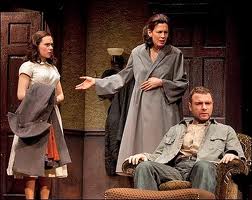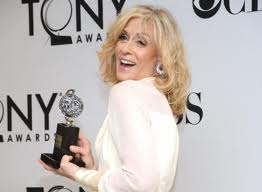 ---
For a Theatre Profile, Seating Chart and Google Map click on the theatre name.
The Samuel J. Friedman Theatre
261 W 47th St
New York, NY 10036
Preview: Mar. 21, 2013  Open: Apr. 17, 2013  Status: Closed July 28, 2013