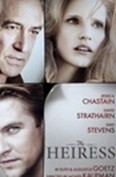 The Heiress, based on Henry James' novel Washington Square and set in the 1850s, focuses on the plain, shy and potentially wealthy Catherine Sloper, as she is courted for her family fortune by Morris Townsend.  The Heiress, which first performed on Broadway in 1947, is about the abuse of trust, loss of innocence and manipulation of emotions. It is also very much about love and its illusions and realities.
Synopsis
A wonderful cast, including Jessica Chastain (Catherine Sloper), David Strathairn (Dr. Austin Sloper), Dan Stevens (Morris Townsend) and Judith Ivey (Aunt Penniman), has been assembled for the revival of The Heiress.  This will be its fourth revival on Broadway with the 1995 production, the most recent, running for 340 performances. The play focuses on Dr. Austin Sloper's daughter, Catherine, a plain girl who is wooed by a handsome beau, Morris Townsend.
Catherine falls passionately in love with Morris, but her father claims the young man only seeks her money and forbids a proposed marriage. When Catherine suggests to Morris that they elope, he leaves her, realizing that he won't see a penny. But Morris returns to see Catherine only to find that she understands the true nature of his intentions as she refuses to see him again..
MOVIE HIGHLIGHT WITH CLIFT & DE HAVILAND 
MAKE A CONNECTION
ATI Blog: Do you know theatre lingo? What's a Ben Hur? Find out here.
ATI Pintrest: Take a look at our great theatre pins.
ATI Facebook: Join us on Facebook..
SHOW FACTS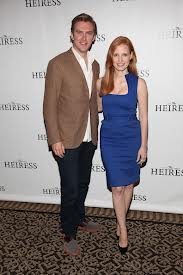 Cast
Catherine Sloper Jessica Chastain
Dr. Austin Sloper David Strathairn
Morris Townsend Dan Stevens
Aunt Penniman Judith Ivey
Maria Virginia Kull
Arthur Townsend Kieran Campion
Mrs. Montgomery Dee Nelson
Marian Almond Molly Camp
Elizabeth Almond Caitlin O'Connell
Written by Ruth and Augustus Goetz
Director Moises Kaufman
Set Designer Derek McLane
Costume Designer Albert Wolsky
Lighting Designer David Lander
Sound Designer Leon Rothenberg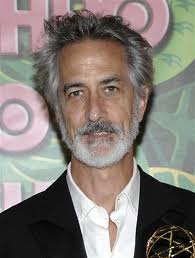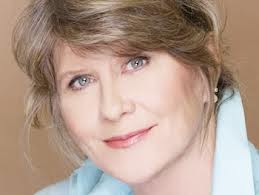 ---
For a Theatre Profile, Seating Chart and Google Map click on the theatre name.
THE WALTER KERR THEATRE
219 West 48th Street
New York, NY 10036
Preview: Oct 6, 2012 Open: Nov. 1, 2012 Status: Limited run. Closed Feb 9, 2013