In 1982, Pump Boys and Dinettes captured Broadway and numerous Tony nominations with its homespun tunes and small town charm. Developed by a performance group of the same name, Pump Boys and Dinettes ran for 573 performances on Broadway. It's back and this time will star Bo Bice, the runner-up on the fourth season of American Idol.
Synopsis
Pump Boys and Dinettes is more of a concept show than a plot-driven piece. Starring Bo Bice and a group of talented actors/musicians, this is the story of hard working folks who occupy a filling station and next door eatery on Highway 57. Local folk include Jim, Eddie, Jackson and L.M. and The Cupp sisters, Prudie and Rhetta. The two sisters run the Double Cupp Diner and serve up hot coffee and great songs while the pump boys offer accompanying high-octane vocals and instrumentals. Pump Boys and Dinettes is a great evening of local color, songs from the heart and downhome comedy as the cast utilizes a range of musical instruments, including guitar, piano, bass, fiddle, banjo, ukulele, harmonica and even kitchen utensils.
MAKE A CONNECTION
ATI Blog: Read more about Pump Boys and Dinettes.
ATI Pinterest: Have you seen our Pins and Boards?
ATI Facebook: Take a moment and "Like" All Tickets.
SHOW FACTS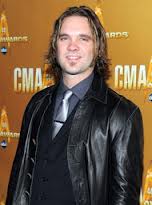 Cast
Performer Bo Bice
Performer Alexander Gemignani
Performer Erik Hayden
Performer Justin Hosek
Performer Leenya Rideout
Performer Jane Pfitsch
Creative
Book, Music and Lyrics
Debra Monk, John Foley, Mark Hardwick, Cass Morgan, John Schimmel and Jim Wann
Director John Doyle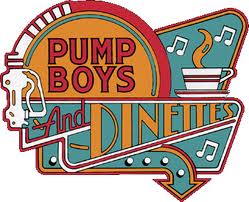 For a Theatre Profile, Seating Chart and Google Map click on the theatre name.
Circle In The Square Theatre
235 West 50th Street
New York, NY 10019
Preview: Mar. 19, 2013 Open: Apr. 8, 2013 Status: Open run