Flashdance, the story of Alex Owens, a steel worker in Pittsburgh who dreams of making it into a prestigious ballet academy, was a major hit movie that helped launch the career of Jennifer Beals and made the songs Maniac, Gloria and Flashdance….What a Feeling chartbusters. Now Flashdance is a major, upbeat Broadway musical.
Synopsis
With amazing energy, splash and intensity, Flashdance tells the story of a young working class woman who has a dream of becoming a professional dancer. She works daily in the steel mill and at night performs at a hot dance club. But her quest is to audition for and make it into a prominent ballet academy. Along the way, she falls in love and discovers that she must put herself on the line to attain a chance at getting what she wants more than anything else. Inspiring, sexy, romantic and thoroughly entertaining, Flashdance has it all.
MAKE A CONNECTION
ATI Blog: Read about hit movies like Flashdance that are about to be Broadway musicals.
ATI Pinterest: See Jennifer Beals on our Broadway Board in her Flashdance look.
ATI Facebook: "Like" us now.
SHOW FACTS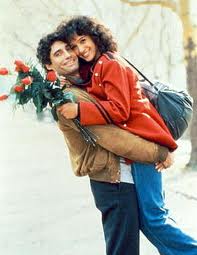 Cast
To be announced
Creative
Music by Robbie Roth
Lyrics by Robbie Roth and Robert Cary
Book by Tom Hedley
Director and Choreographer Sergio Trujillo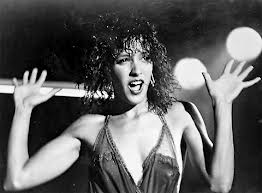 For a Theatre Profile, Seating Chart and Google Map click on the theatre name.
Theatre To Be Determined
Preview: TBA  Open: TBA  Status: Future