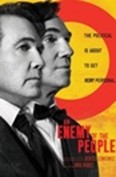 In Henrik Ibsen's An Enemy of the People, Dr. Thomas Stockmann is sure that the town will applaud his efforts that have resulted in his discovering that the town's water is contaminated with toxins. But Dr. Stockmann is in for a big surprise. His information stands to destroy the town financially, as the its healing baths, which are fed by that water supply, are its primary source of income. Will the truth be told?
Synopsis
What if you knew an important truth that could save people's lives but no one else wanted to acknowledge it? That's the situation Dr. Thomas Stockmann finds himself in, as he must fight city hall, which is run by his brother and supervisor, the mayor; the press and just about every citizen in town. An Enemy of the People is one of the original whistleblower dramas, and it's replete with the wit, irony and emotion that make Ibsen's plays so remarkable.
AN ENEMY OF THE PEOPLE: FEATURED VIDEO
MAKE A CONNECTION
ATI Blog: Read our blog on Ibsen's An Enemy of the People.
ATI Facebook: See what's going on with An Enemy of the People and other shows on Facebook.
SHOW FACTS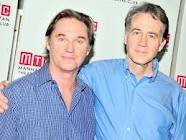 Cast
Dr. Thomas Stockmann Boyd Gaines
Peter StockmannRichard Thomas
Petra StockmannMaite Alina
Aslaksen Gerry Bamman
Catherine Stockmann Kathleen McNenny
Horster Randall Newsome
Hovstad John Procaccino
Morton Kiil Michael Siberry
Billing James Waterston
Creative
Written by Henrik Ibsen
Adapted by Rebecca Lenkiewicz
Director Doug Hughes
Set Designer John Lee Beatty
Costume Design Catherine Zuber
Lighting Designer Ben Stanton
Original Music and Sound Designer David Van Tieghem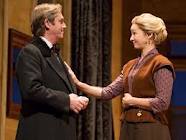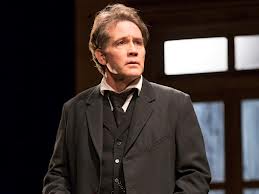 ---
For a Theatre Profile, Seating Chart and Google Map click on the theatre name.
Preview: Sept. 4, 2012  Open: Sept. 27, 2012  Status: Open run