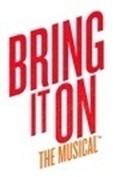 It was a popular teen comedy in 2000 when it first appeared in movie theatres and now Bring It On is enjoying a great run on Broadway at the St. James Theatre. The focus in this musical comedy is on the national high school cheerleading competition and the extremes that one will go to in order to win. Bring It On is an engaging comedy with rollicking music and breathtaking routines.
In Bring It On, the high school cheerleading squad is in desperate need of some new routines. If they don't set a higher standard and create more dynamic routines, then they will do the unthinkable—lose the national cheerleading title. Will this cheerleading team that has won the nationals so many times do it once again? It's time to Bring It On in this raucous, new musical comedy.
MAKE A CONNECTION 
ATI Blog: Read about Bring It On on Broadway
ATI Pintrest: Bring It On is on Pinterest.
ATI Facebook: See and join us on Facebook.
SHOW FACTS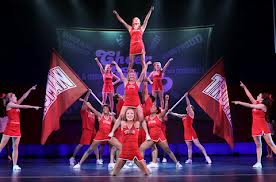 Cast
Campbell Taylor Louderman
Danielle  Adrienne Warren
Randall   Jason Gotay
Eva Elle McLemore
Bridget  Ryann Redmond
Nautica  Ariana Debose
La Cienega Gregory Haney
Steven Neil Haskell
Kylar Janet Krupin
Skylar Kate Rockwell
Twig Nicolas Womack
Creative
Music  Lin-Manuel Miranda and Tom Kitt
Lyrics Lin-Manuel Miranda and Amanda Green
Book Jeff Whitty
Director and Choreographer Andy Blankenbuehler
Set Designer David Korins
Costume Designer Andrea Lauer
Lighting Designer Jason Lyons
Sound Designer Brian Ronan
Orchestrations Tom Kitt and Alex Lacamoire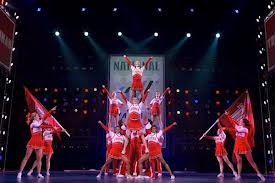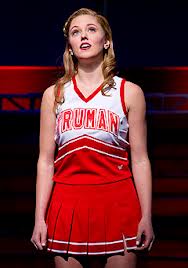 ---
For a Theatre Profile, Seating Chart and Google Map click on the theatre name.
THE ST. JAMES THEATRE
246 West 44th Street
New York, NY 10036
Preview: Jul. 12, 2012 Open: Aug. 1, 2012 Status: Closed Dec. 12, 2012