It's not too early for groups to plan spring and summer trips to one of the wonderful Wildlife Conservation Society organizations. Groups of 10 or more enjoy deep group discounts on their Wild Spring and Wild Summer experiences at the Bronx Zoo. Group discount rates for the Total Experience range from $20 to $24, while General Admission is $11 to $16, and booking with All Tickets Inc. is easy and convenient.
General Admission Features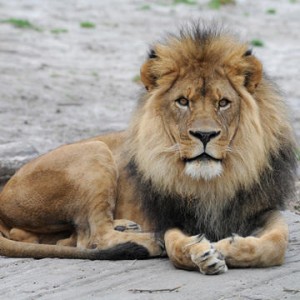 General Admission to the Bronx Zoo offers a world of great, wildlife experiences. Included is the African Plains, where you'll view noble and fearsome lions; American Bison Range, where you'll experience the magic of a seeing a herd of buffalo; the Aquatic Birdhouse, where you'll be greeted by some of the most colorful feathered friends you've ever seen, and the Baboon Reserve, where these animated creatures will astound you.
Other animals that you'll encounter include lemurs, brown bears, snow leopards, tigers, and sea lions. Plus, you'll enjoy the World of Birds, World of Reptiles, Mouse House, and Zoo Center, which has been the heart of the park since 1908. But there's more for groups that want the Total Experience.
The Total Experience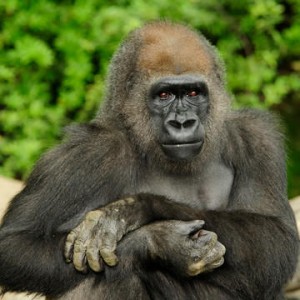 The Total Experience at the Bronx Zoo includes access to premium exhibits, such as Jungle World, where you'll see animals in a habitat reminiscent of Indonesia. The Congo Gorilla Forest allows you to view these amazingly nurturing creatures as they interact with one another, and the Butterfly Garden offers over a dozen different species in a beautiful and peaceful meadow and greenhouse.
Other Zoo Experiences
The Bronx Zoo has many other fantastic experiences for you to enjoy, including camel rides, penguin and sea lion feedings, and the Wild Asia Monorail. Plus, there's a thrilling 4-D Theatre and kid friendly Bug Carousel.
Other Great Experiences
The Wildlife Conservation Society also includes the New York Aquarium, Central Park Zoo, Prospect Park Zoo, and Queens Zoo. There's a lot to do at each and every one of these sites that are dedicated to preserving wildlife and nurturing educational experiences.
Get Tickets Now and Save!
The basic rule of thumb for discount group tickets is the earlier the better, as discounts for spring and summer experiences at the Bronx Zoo are deepest during the dark, cold winter months. If you're an educational or school group, please be sure to mention this, as All Tickets Inc. specializes in developing premium, entertaining group educational experiences.
For more information on the Bronx Zoo, other Wildlife Conservation Society sites, and the total New York experience contact All Tickets Inc. at 1-800-922-0716 or send us a message here. We'll be glad to answer your questions, plan your visit, and get you the deepest group discounts possible. And, yes, we also have special offers, comps promotions, and great discounts for Broadway and Off-Broadway shows.