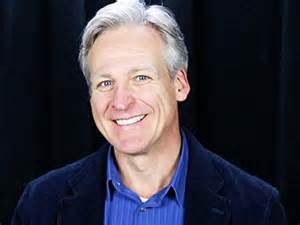 Clinton: the Musical will see Tom Galantich and Duke Lafoon play the two sides of Bill Clinton, the 42nd President of the United States. The musicals offers us Bill Clinton, the wholesome as apple pie Commander-and-Chief of the strongest country on the globe, and it reveals the lusty, scandal-laden Billy who used phrases such as "that dog won't hunt, " "I did NOT have sex with that woman, and "it depends on what the definition of 'is' is" to hide the sins of which he was accused.
Galantich will play "WJ," the straight-laced president, while Lafoon will interpret bad boy "Billy." Also cast are John Treacy Egan as Newt Gingrich, Veronica Kuehn as Monica Lewinsky and more, join previously announced stars Kerry Butler as Hillary Clinton and Judy Gold as Eleanor Roosevelt.
Book and Score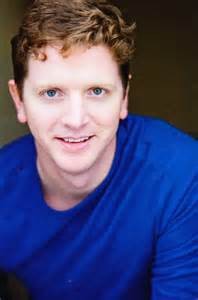 Clinton: The Musical, which is scheduled to preview on March 25, 2015 at New World Stages and open on April 9, offers a score by Paul Hodge and a book by Paul Hodge and Michael Hodge. The Hodges, who are Australian brothers, got the idea for the show after a family outing.
In an interview with Paul Hodge Mother Jones in the summer of 2014, Paul Hodge recalled, "My family and I went to go and see a musical in Australia about an Australian politician, back in 2006 or 2007. And after the show, my dad said, 'Oh, it was good, but politicians don't make good subjects for musicals. The only politician who would make a good subject for that would be Bill Clinton.' And I said, 'Of course!'"
Director
Director/choreographer Dan Knechtges helms the show. Knechtges Broadway choreographic credits include The 25th Annual Putnam County Spelling Bee (2005), Xanadu (2007), 110 in the Shade (2007 revival), You May Now Worship Me (Special benefit concert, 2008), and Sondheim on Sondheim (2010). He was nominated for numerous awards for his work on Xanadu, including a Tony Award and Drama Desk Award.
Prior Productions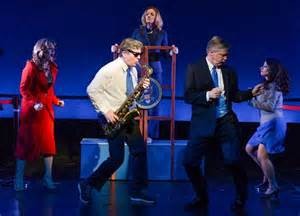 The satirical sendoff of Clinton and his years as president was first seen in 2012 when a shorter version was produced at the Edinburgh Fringe Festival. It received a nomination for best new musical. The following year it was remounted at the King's Head Theatre in London. Last summerClinton: The Musical was produced as part of the New York Musical Theatre Festival where it was performed at the Alice Griffin Jewel Box Theatre.
An All-Out Musical Satire
Clinton: The Musical is a full-length comedy focusing on the eight-year presidency of Bill Clinton, which spent a lot of time handling scandals, rumors, and controversy. Bill and Hillary face issues, struggles, and hot topics related to everything from The White House to Whitewater, sax technique to sexual taboos, medical reform to moral reformers, and FOB wannabes to Clinton degraders and defamers. It's a whole new look at history influenced by TV shows such as Arrested Development, The Simpsons, and 30 Rock and featuring songs written in various styles, including traditional American musical, burlesque, and 1990s pop.