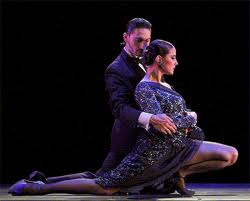 Forever Tango and Always…Patsy Cline, shows that promise eternity in their titles, are the newest additions to the Broadway group sales arena. Discount Broadway group tickets for Always…Patsy Cline and Forever Tango can save you 40% or more on single ticket prices. Although both shows promise eternity in some form, each is unique and quite different from the other. Here's a quick look at Forever Tango, which plays this summer for a limited run, and Forever Patsy Cline, which is projected for the 2013-2014 Broadway season.
Forever Tango
Forever Tango returns to Broadway after making a huge impression in 1997 when it ran for 14 months at the Walter Kerr and Marquis Theatres and then returning in 2004 for a limited four-month run at the Shubert Theatre. If you have a group that wants great Broadway discount tickets for a stunning show that will leave you breathless, then Forever Tango needs to be on your dance card.
The show includes 16 masterful tango dancers, a featured vocalist (five-time Grammy Award winner Gilberto Santa Rosa will star as the first special guest star for the initial three weeks of the engagement) and an 11-piece, first-class orchestra. Forever Tango is created and directed by Luis Bravo who in 1997 earned a Tony nomination for his choreography. Contact a Broadway group sales agent at All Tickets today for group discount rates and special combo pricing.
Always…Patsy Cline
Broadway group tickets for Always…Patsy Cline are sure to be on the list of country music fans, Crystal Bowersox fans and Patsy Cline fans everywhere as the musical Always…Patsy Cline makes its Broadway debut. Always…Patsy Cline, which has enjoyed various regional productions since its premiere in South Carolina in 1990 and an Off-Broadway run in 1997, is projected to start performances on Broadway this summer. Exact dates and theatre are still to be determined.
Always… Patsy Cline tells the intriguing, true story about the country music star and her number one fan, Louise Seger. Seger was devoted to the country star and their story is one of total friendship. In the two-character musical, Louise narrates the story, describing the fateful day in 1961 when she met Patsy at Houston's Esquire Ballroom. Patsy then kept close with the woman who she considered to be her number one fan by sending her long, hand-written letters. Those letters, which the singer signed "(Love) Always, Patsy Cline," continued until the day Cline was killed in an airplane accident. Afterward, Patsy kept in touch with her number one fan by writing her long hand-written letters until the day in 1963 that she died tragically in a plane crash.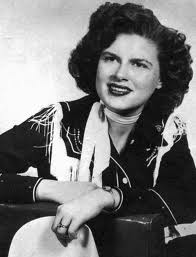 Broadway group sales look to be big as Crystal Bowersox (Cline), a country/soul singer who finished second on American Idol, makes her Broadway debut and Oscar and Emmy nominee Annette O'Toole (Seger) stars opposite her. Featuring the music of Cline and a book by Ted Swindley, the musical includes 27 of Cline's hits including "Crazy," "I Fall to Pieces" and "Walking After Midnight."
Summer Fun with Broadway Group Tickets
Remember, Broadway group tickets, including those for Always…Patsy Cline and Forever Tango, are always offered at a generous discount. All Tickets Broadway group sales agents can help you make your group experience easy to set up and oversee, with Make-A-Group. Along with group discounts for musicals on Broadway and New York shows, All Tickets also has low prices on accommodations, dining, tours, attractions and more. Contact All Tickets Inc. at 1-800-922-0716 for information on two shows with eternity in their titles, Always…Patsy Cline and Forever Tango.