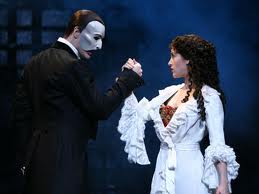 Six Broadway musicals, Phantom, Chicago, Lion King, Mamma Mia!, Wicked and Jersey Boys,
have two things in common- great Broadway group discount tickets and they're each in the top 20 of Broadway long-run musicals. Our Broadway group sales agents at All Tickets Inc. have the best group prices, the best available seats and the best combo, comp and volume discounts deals around.
Top Broadway Runs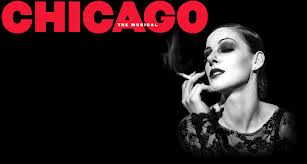 At this point the longest running show in Broadway history is the currently open The Phantom of the Opera. Phantom has seen 10,527 performances. The story, which is well-known, is about opera singer Christine Daaé, who becomes the obsession of a disfigured composer who haunts the opera and lives in the sewers of Paris. Music by Andrew Lloyd Webber, refined voices and major stage effects are all a part of this Broadway musical that has been running more than 25 years.
Third all-time and second amongst currently running shows, Chicago has presented 6,853 performances. The Kander and Ebb musical, with a book by Bob Fosse and Ebb, has something in common with Phantom- both shows focus on the dark side of human behavior. But in terms of style, Chicago is very different than Phantom. Satirically biting, with American characters that play on our country's mythos and choreography that is signature Bob Fosse, Chicago features a sexy, bump and grind, scandal-driven story. It is sassy, brassy and jazzy.
Diversity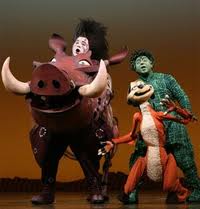 As far as long-run Broadway group shows with big group discounts, I don't know if there are two more different musicals on the list than #3 The Lion King and #4 Mamma Mia! The Lion King (6,455), which is fifth all-time for Broadway long runs, tells the story of a young lion cub who in the wake of his father's death must grow up quickly. This is a production that emphasizes spectacle. The music is by Elton John and the lyrics by Tim Rice. It is a fantastic family show.
If you're a FOABBA (Fan of ABBA), then Mamma Mia! is your show. In fact, even if you're not a fan of the Swedish rock group that offered up so many hits in the '70s, Mamma Mia! may still be your show. Along with a score that comes from ABBA's long list of chart topping hits, this Broadway musical has outrageous characters, romance and a winning story. Plus, there's an ABBA tribute at the end! Mamma Mia!, which is ninth all-time on Broadway's long-run chart, has put in 4,803 performances.
Wicked & Jersey Boys: Musicals About How It Started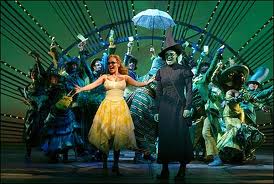 Wicked is fifth on our list of long-run shows currently in performance and 12th all-time on Broadway's long-run list with 3,967 performances. The Stephen Schwartz/Winnie Holzman musical focuses on the two witches from the Wizard of Oz and their backstory. The full title of the musical says it all- Wicked: The Untold Story of the Witches of Oz. The musical is known for its wonderful music, lyrics and characters, insightful story and big Broadway stage effects.
Another musical that looks back at some people before they became famous is Jersey Boys. But unlike Wicked, this Broadway musical focuses on real people, mainly Frankie Valli and the Four Seasons. It recounts how four guys from Jersey who grew up together hit it big as pop stars and how their amazing journey affected them and their friendships. The score is comprised of hit songs such as "Sherry," "Big Girls Don't Cry," "Walk Like a Man," and "My Eyes Adored You." This is a musical about fame, fortune, friendship and character defining moments. Jersey Boys is 18th on the overall hit list and sixth on the roster of currently running shows as it clocks in with 3,116 performances.
Great Shows, Long-Run Discounts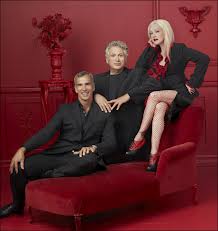 Get Broadway group discounts on Phantom, Chicago, Lion King, Mamma Mia!, Wicked and Jersey Boys and see some of the biggest shows in the history of Broadway. All Tickets Inc. Also has group discount tickets for Broadway's newest hits and Tony contenders, including Kinky Boots and Pippin. Our group sales agents will help you plan the perfect Broadway group experience. Contact us today at 1-800-922-0716.