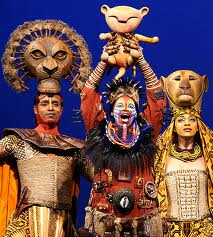 Broadway group tickets are a hot commodity. All Tickets, your Broadway theatre group sales specialist, notes that groups should plan ahead to snag tickets to the New York show of their dreams. Here are the five shows with the biggest grosses for the week ending May 19, 2013.
Top Three Are Long Runs
The first three Broadway shows that are big for group sales and offer discount group Broadway tickets are in long runs but they are still are very popular. The Lion King tops all shows with a gross of $1,887,665 for the week. The Lion King is the fifth longest running show on Broadway with over 6,400 performances. Wicked, which is 12th on the list with almost 4,000 performances, was second selling $1,747,141 in tickets. Wicked, which books a lot of Broadway group ticket sales, will soon pass Miss Saigon, which is currently 11th.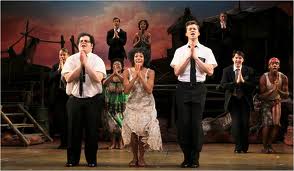 The Book of Mormon opened March 24, 2011 on Broadway, which means it has notched more than 800 performances. Groups have clamored for Broadway group tickets for this irreverent, hilarious musical. It has about another six months before it will neat the 20th spot for long runs. It was third on the list with Broadway ticket sales for the week coming in at $1,701,989.
New Shows 4 & 5
Two new shows, both of which are highly sought after by Broadway group ticket buyers, came in fourth and fifth. The only straight play on the list is Lucky Guy, which stars Tom Hanks. Lucky Guy, which was written by the late Nora Ephron, has earned numerous Tony nods, including one for Hanks and one for Best Play. Group tickets are hard to get for Lucky Guy and Hanks as the playt has a limited Broadway run.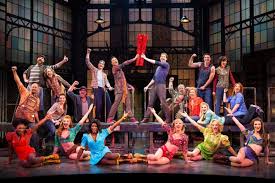 Broadway group sales for Kinky Boots are very good. The Lauper/Fierstein musical earned the most Tony nominations this year- 13. Kinky Boots lucky number may be 13 if it walks away with the Best Musical Tony. Based on the indie film, which is also entitled Kinky Boots, the musical offers Broadway group ticket holders a wonderful book, fine score and rich characters. Kinky Boots focuses on the relationship between a young man who has begrudgingly inherited his father's failing shoe factory and a cross-dresser who helps save the factory and finds acceptance amongst those who at first are antagonistic towards him.
Two Other Winners
There are two other Broadway shows that are winners not because of their gross ticket sales but because they are selling at 100+% capacity. The Book of Mormon, Lucky Guy and Kinky Boots, which are on the highest ticket revenue list are also on the frontrunner list for selling over 100% of their capacity. Also on the list is I'll Eat You Last: A Chat with Sue Mengers. The show stars Bette Midler. The other show on that list is the spectacular revival of the musical Pippin.
Get Broadway Group Tickets Now
It's the perfect time to book your discount Broadway group tickets as the spring rush will start soon. Also, after the Tonys are held, it can be even harder to get group tickets to Broadway shows like Kinky Boots, Lucky Guy and Pippin. All of these New York shows have numerous Tony nominations. For Broadway group tickets call All Tickets sales agents. They'll be happy to help you plan your New York visit and get you the best discounts possible on Broadway shows. Also be sure to ask about our latest exclusive group comp promotion, which includes Kinky Boots. You can reach All Tickets by calling 1-800-922-0716.