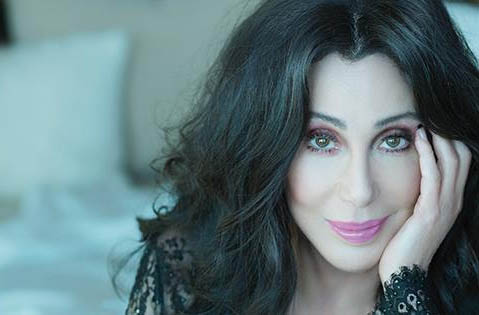 Cher is a style icon, music mogul, and LGBTQ activist whose career has brought forth so many memorable songs and performances. Starting in June of 2018, it seems that she will be working with Broadway creatives to "Turn Back Time" on her career with a five week musical engagement in Chicago. The Cher Show is going through a month long lab now in NYC with Jersey Boys librettist, Rick Elice, Avenue Q director, Jason Moore, choreography by Newsies' Christopher Gattelli, and production by Hamilton's Jeffrey Seller.
Babe, Lady, and Star
The casting breakdowns for the production revealed the most to curious fans about the production plot. Three women will play Cher at three different points in her life. The first, Babe, will represent Cher as a young woman: Independent, insecure, and in love with Sonny Bono. Lady will represent Cher in the middle section of her life where she becomes famous and starts to transition to that next part of her star studded life. Star is the final version of Cher who has aged into her successes but still sees failures and hardships.
Could It Be Better Timing?
Because of this eruption of LGBTQ pop culture within the current decade, this could be the perfect time for a Cher musical. Audiences who love Cher also tend to watch television like RuPaul's Drag Racewhere her son Chaz is a frequent judge and strong advocate for LGBTQ rights. Besides this, Will and Grace is back on television and making national commentary on sexuality like it used to. Sean Hayes' character on the show loves Cher and even meets her in a past season:
My guess is that there is a specific market for people who would want to go to a Cher musical. The question is if the musical draws them in enough with a good production to get them saying, "Yaass, Cher! I Got You, Babe!"